Use the most secure and easiest way to login to your wallet on Bitski with Passkeys!
A "passkey" is a new way to sign in that works completely without passwords. By using the security capabilities of your devices like Apple's Touch ID and Face ID, passkeys are way more secure and are easier to use than both passwords and all current 2-factor authentication methods. (2FA codes delivered by SMS and email are often abused by spammers and can hard to deliver reliably!)
Instead of passwords, which can easily fall into the wrong hands, passkeys are stored exclusively on your devices and are never shared with anyone else. When you log in, the passkey on your device creates a unique signature that confirms to the website that you are in possession of the passkey. Neither the passkey nor your biometrics are shared with the website or app operators (as it happens with the password).
Easily create and use your passkeys using your device's security method, such as Touch ID, Face ID, or Windows Hello. To allow you to use your passkeys anywhere, they are encrypted and synced to your devices as long as they come from the same provider (e.g. Apple). If you want to log in to a device where your passkeys are not yet available, you can use a passkey on your phone by scanning a passkey QR code.
There is no sort of biometric or sensitive information stored by Bitski when you use a passkey!
As long as you are logged into your ecosystem with an email address (for example Apple's Keychain) you should be able to generate and manage passkeys.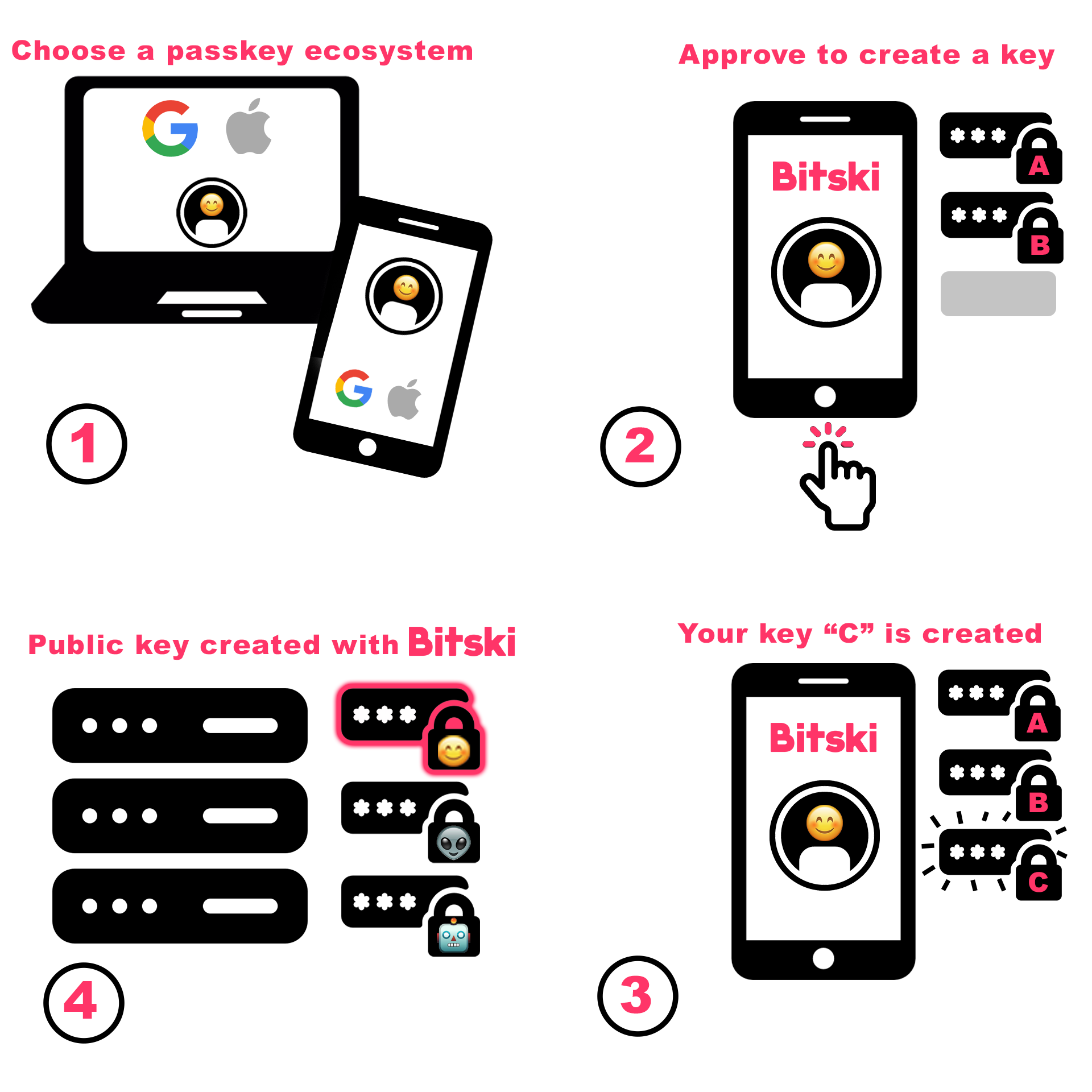 For more information on Apple Passkeys (iOS, MacOS, Safari) click this link
Chrome: (Coming soon)
Android: (Please let us know if you need this!)
Wanna see how it looks? Check below:
(1) Enter your Email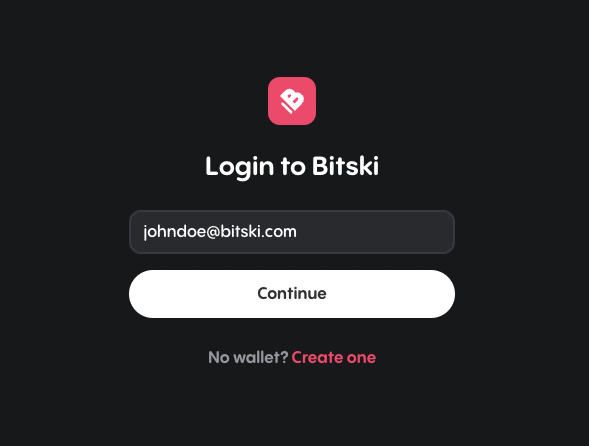 If you do not have a Passkey set up, you will be getting a login code sent to your email (or phone number if you set it up previously)
When signed in, you can go to https://user.bitski.com/settings and scroll down to the "Security" section to manage your login factors such as SMS code, email code, or Passkey. (This can include things like the fingerprint reader on your laptop, a biometric factor on your mobile phone like a fingerprint reader, face ID, etc. )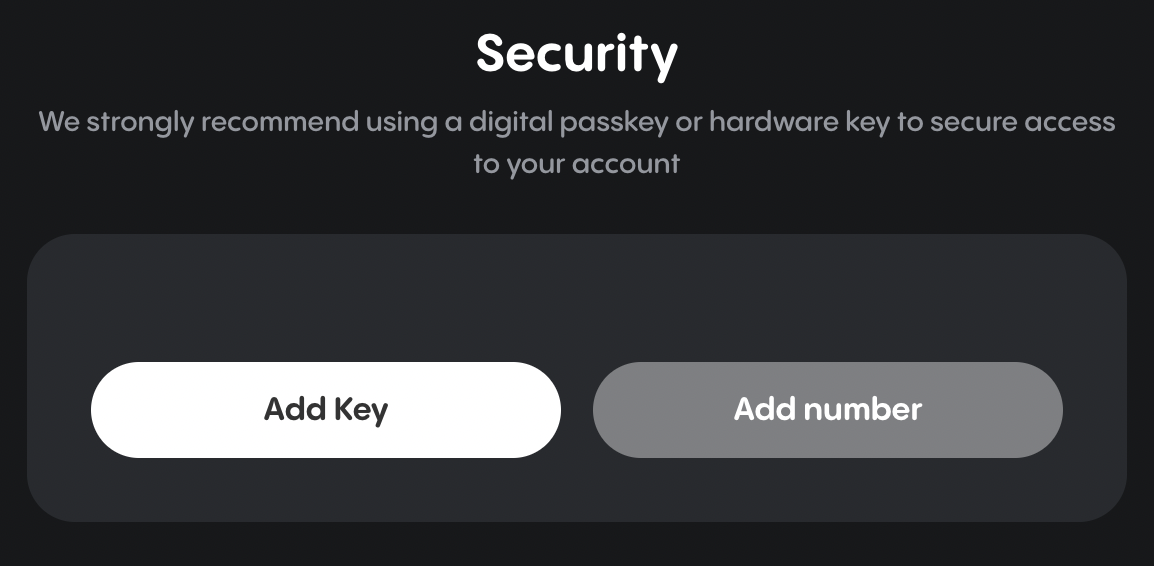 If you are using the desktop version of Chrome, a menu will pop up that looks like this. (Desktop Safari will look similar)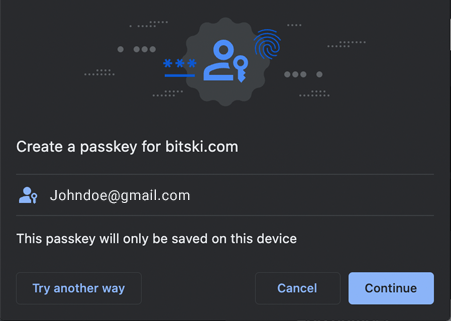 If you have already set up a Passkey within https://user.bitski.com/settings , you will see one of your Passkey authentication options pop up. If you have added multiple, usually the most accessible one will appear first.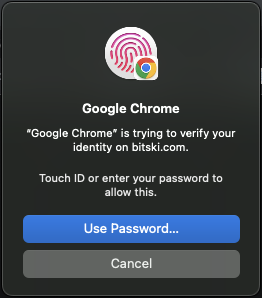 A variety of options should appear if you have already created them. If you do not see any, you can use the "A different device" to create a new passkey by using a QR code.
If you want to use Face ID as a 2FA option on your iPhone, while logged into your wallet on a desktop browser, go to the web wallet settings and then click "A different device" to show a QR code. (example code shown, yours will look different!)
Scan your QR code with your iPhone to create a new Passkey
If you are interested in adding some professional level security, you can consider adding something like a Yubikey.