We love feedback!
If you are reading this, it means you have chosen to get involved in one of our beta programs. You have the chance to earn rewards, learn about web3 and the blockchain, and help us build the best wallet experience around.
While we are confident in our products and constantly test and QA them, we do have a legalese document here that basically says "use at your own risk" for any beta products/ features that you may use as part of a beta testing program, in Discord, or on 3rd party platforms like Quest3.xyz
We are a pragmatic and honorable bunch, so in most cases, if there is a legitimate bug, we will make you whole to the best of our ability, but in some cases of user error or unforeseeable events, we reserve the right to deny claims of loss of funds due to unforeseen or uncontrollable circumstances including, but not limited due: user error, bugs, etc.
Beta Agreement is below:
This Beta Tester Agreement ("Agreement") is entered into between Bitski, "Bitski" and you as the customer, "Customer"upon any formal and informal usage of certain software products from Bitski.
License Grant.
Subject to the terms and conditions hereof, Bitski grants the Customer, solely for the purpose of beta testing and not for general commercial or other use, during a limited period set out below, a limited non-exclusive, non-transferable, revocable license to use Bitski software products, (iOS apps, android apps, browser extensions, web-based cryptocurrency and NFT wallets. The Customer shall not use the Bitski Beta for the processing of any live or production data on behalf of 3rd parties; all usage is for feedback and product research purposes.
Termination.
Either party may terminate this Agreement upon written notice to the other party at any time. Within three (3) days after termination, Customer shall return or, upon request by Bitski, destroy any and all information and software and data Customer has received during the Beta test. Bitski may at its sole discretion erase and destroy all accounts and data related to Customer's beta test use upon termination of the Agreement.
Ownership
Bitski shall hold title to any and all intellectual property rights and technical solutions to Bitski Beta or, in the alternative, shall possess a sole right to use the same. Such intellectual property rights and technical solutions may only be used by the Customer in the manner stated in this Agreement. Under no circumstances shall the Customer or a third party acquire any intellectual property rights to Bitski Beta or to the software or technical solutions used in Bitski Beta, or to any trade mark or any other business mark belonging to or used by Bitski. Access to Bitski Beta is licensed, not sold.
Confidentiality
Customer acknowledges that Bitski Beta contains critical confidential information and trade secrets of Bitski and its licensors. Customer may not copy, distribute, sell, sublicense or otherwise transfer or make available Bitski Beta or any portion thereof to any third party, remove from view any copyright legend, trademark or confidentiality notice, nor to modify, adapt, translate, reverse engineer, decompile or derive the source code for Bitski Beta.
Limited Warranty and Limitation of Liability
Bitski Beta is provided strictly "AS IS". Bitski Beta has not been commercially released for sale or licensing by Bitski. Bitski beta products may not operate properly and may contain errors, design flaws or other problems. Bitski is under no obligation to release a commercial version of beta products in the programs run, formal or informal. The Customer may use Bitski Beta only in a manner consistent with the terms and conditions of this Agreement. Bitski may, at its discretion, disable any features in Bitski Beta and enforce time limits on the Customer's right to use the same.
Any loss of funds due to either user error, or errors in the Bitski wallet, browser extension, iOS apps are not entitled to compensation of any kind. Participation in Bitski beta programs is completely voluntary and the user accepts the risk of loss of cryptocurrency and NFTs upon entrance to all informal and formal beta programs.
In light of the fact that these beta products are provided free of charge, Bitski disclaims all warranties, representations, and liabilities as set forth in this Agreement and Bitski shall not be liable for damages of any kind related to the Customer's use of Bitski Beta.
Miscellaneous
6.1 The Customer may not assign or otherwise transfer any of its rights under this Agreement without Bitski prior written consent.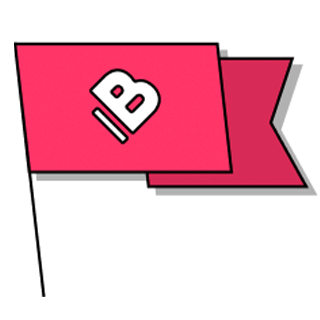 If you have any questions, please submit a ticket or send us a message at support@bitski.com