If you want to manage your wallet's dApp connections and also switch networks / the RPC of your wallet, there are menus for that!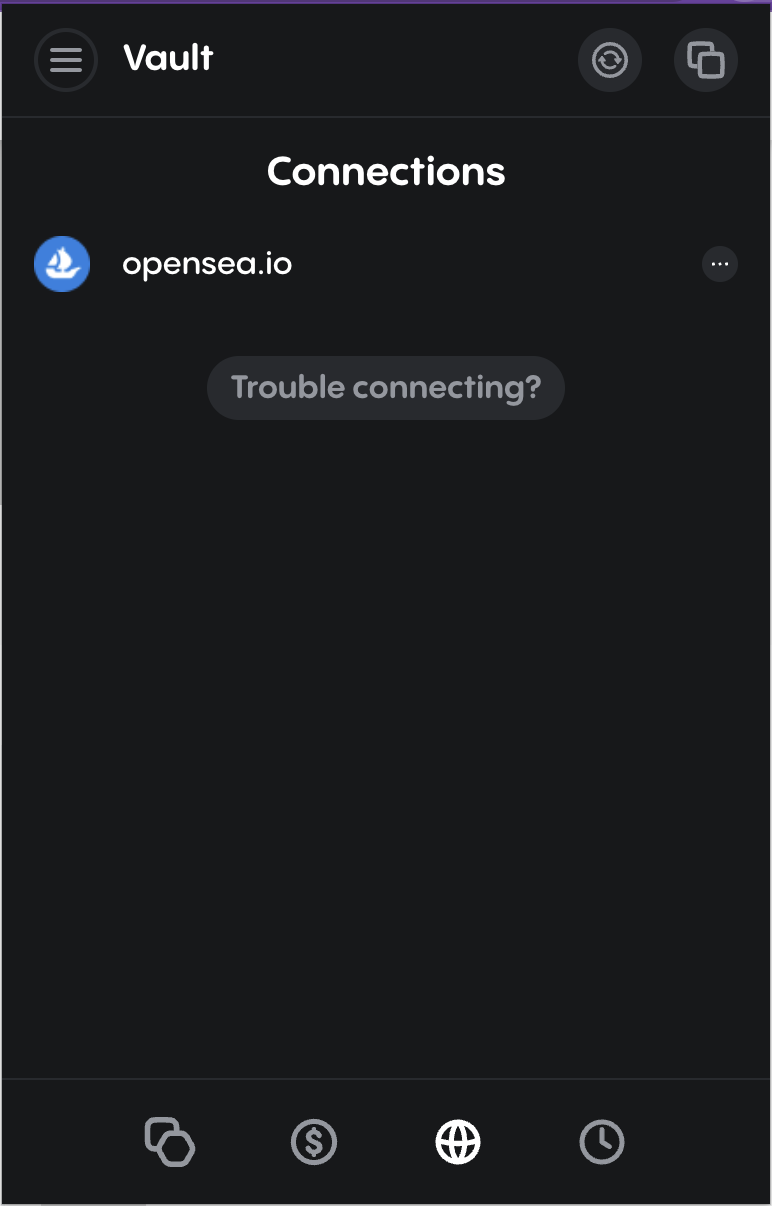 Hit the "Globe" icon in the bottom right of the browser extension to view your connections, and hit the "…" button on the far right to manage your wallets connections. You have the option to switch your wallets RPC manually here in case automatic switching doesn't work on the dApps side.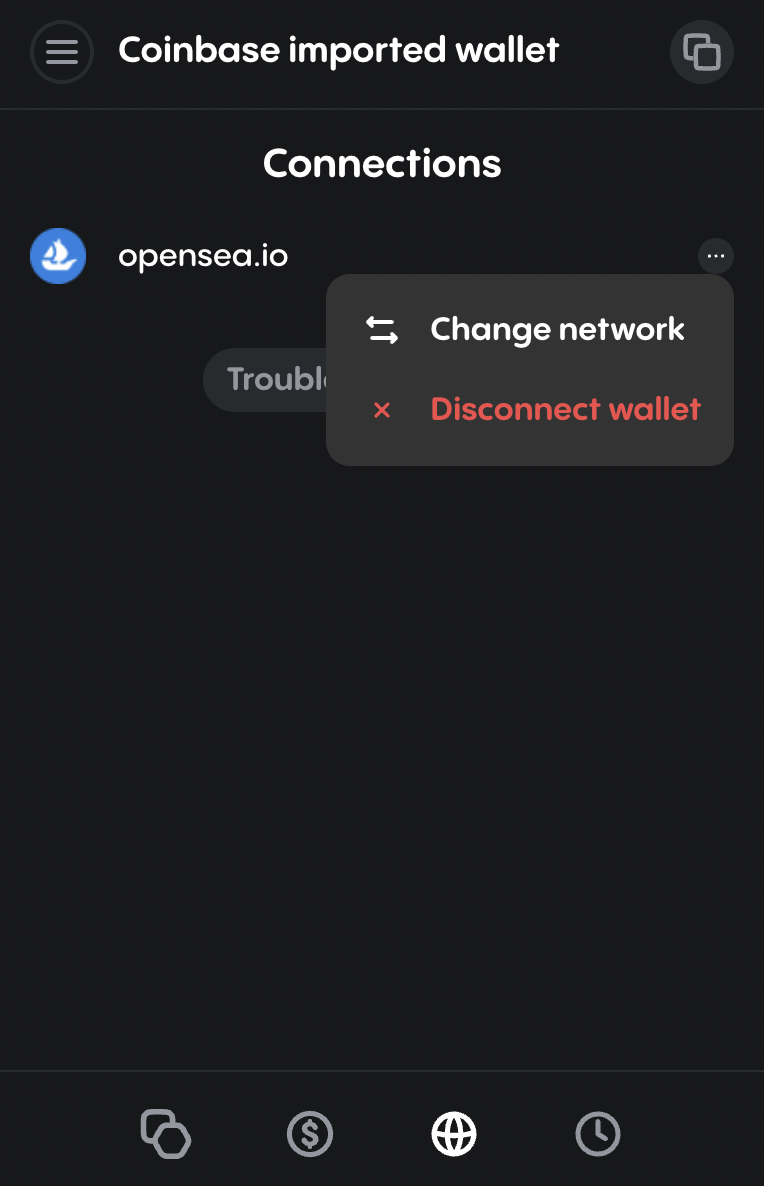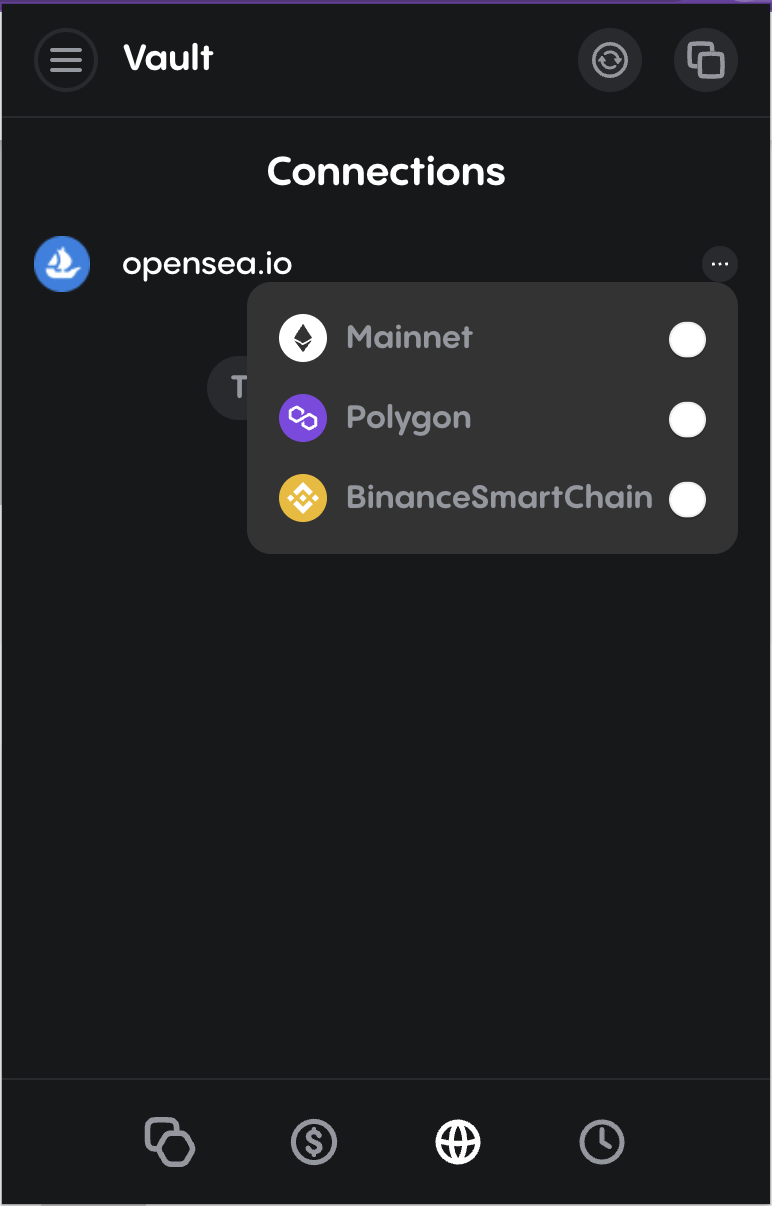 Right now mainnet (ETH) and Polygon networks are supported, with more chains on the way!
Please do not send BNB/ BSC NFTs to your wallet at this time, as we are still working on the integration.