Want to revoke a certain dApp or contract from your wallet on-chain? You will need to do more than simply disconnect from the dApp.
Soon, you can do this from within your wallet on the Bitski iOS app! Currently this is a beta feature, but if you want this functionality, let us know and we should be able to turn it on for you ASAP!
First head to "account settings"

Next, hit the "manage approvals" button, then select which wallet you want to manage. For this example, let's use manage this imported Metamask wallet.

Here we see a list of dApps that we have already signed transactions for. Let's choose the Uniswap approval of our CRO token.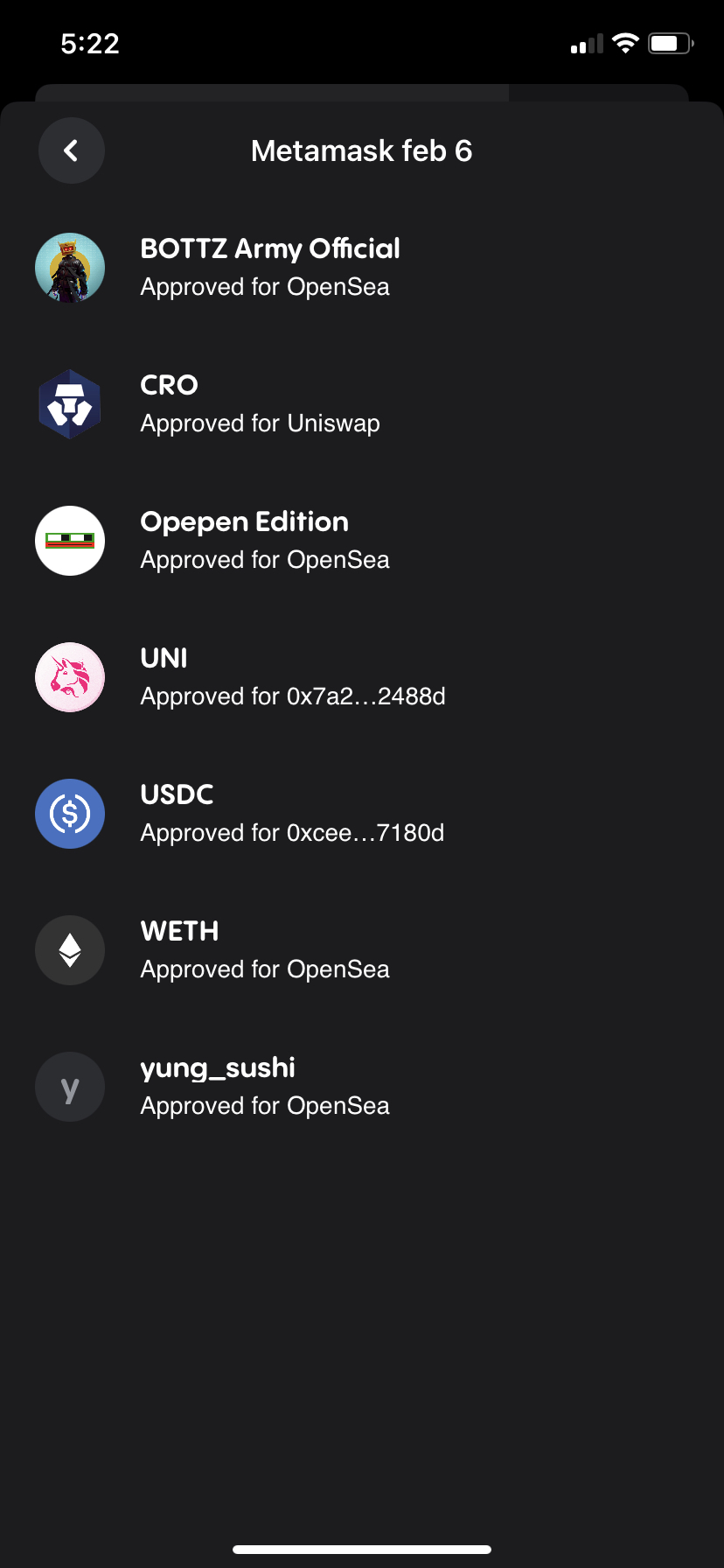 Swipe left to show the red "X"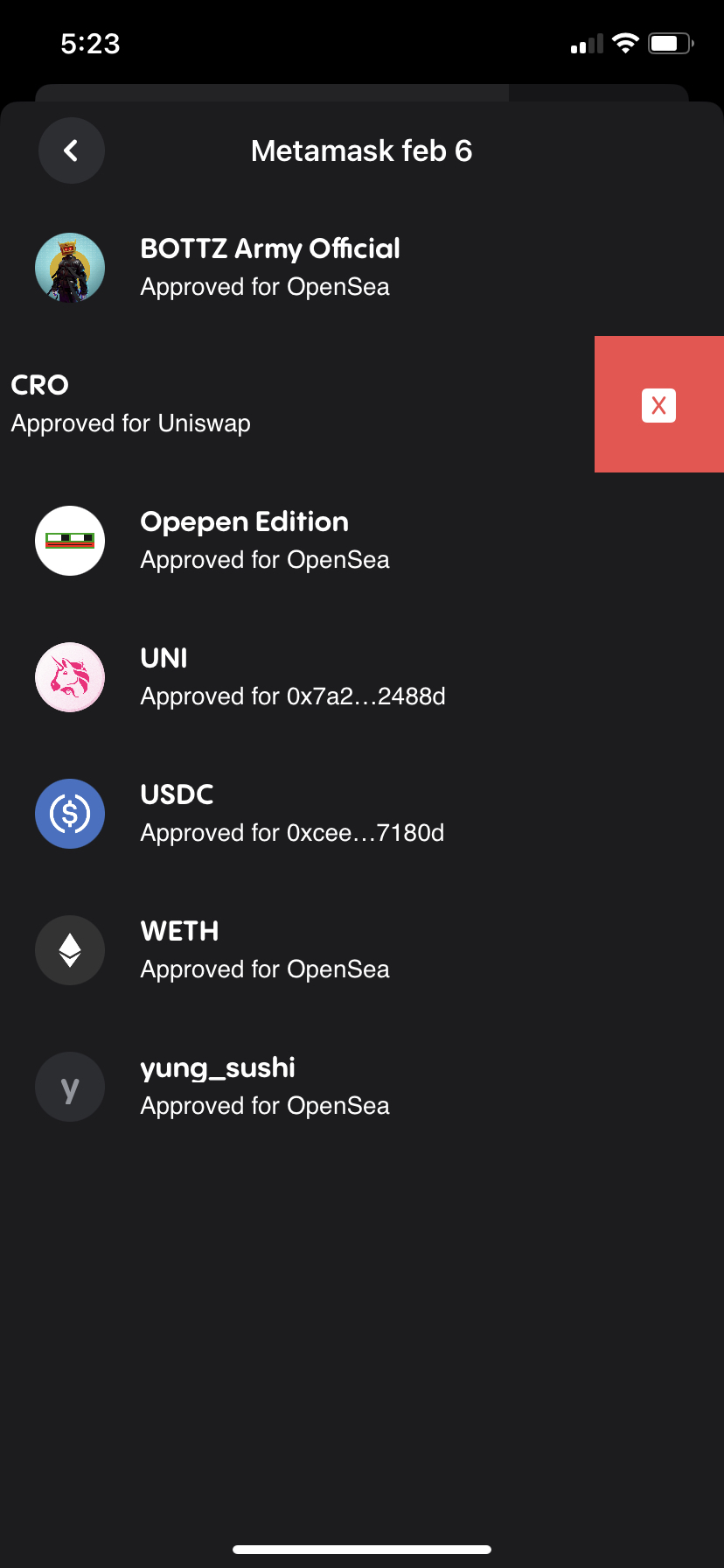 The Signing window for your chosen wallet should pop up. Since this is an on-chain transaction, there will be a small gas fee to revoke this approval. Hit "Authorize" to finish the revoke process.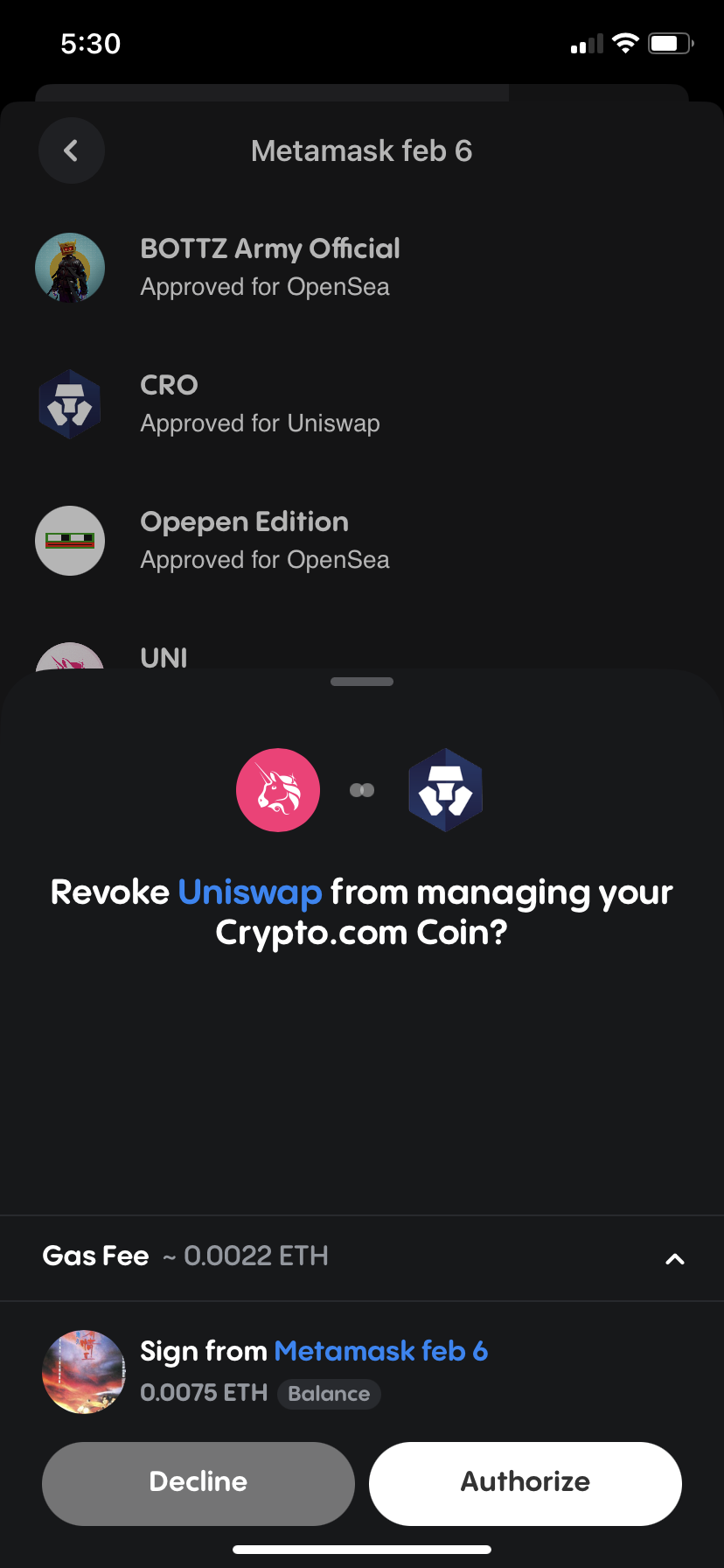 If you want to save some time and revoke multiple approvals at once, you can use a tool like https://revoke.cash/
Please reach out to the Bitski team at support@bitski.com if you have any questions!