Ready to start using the Bitski iOS app and create a Bitski vault, or import another wallet inside the app? Open up the app and let's begin!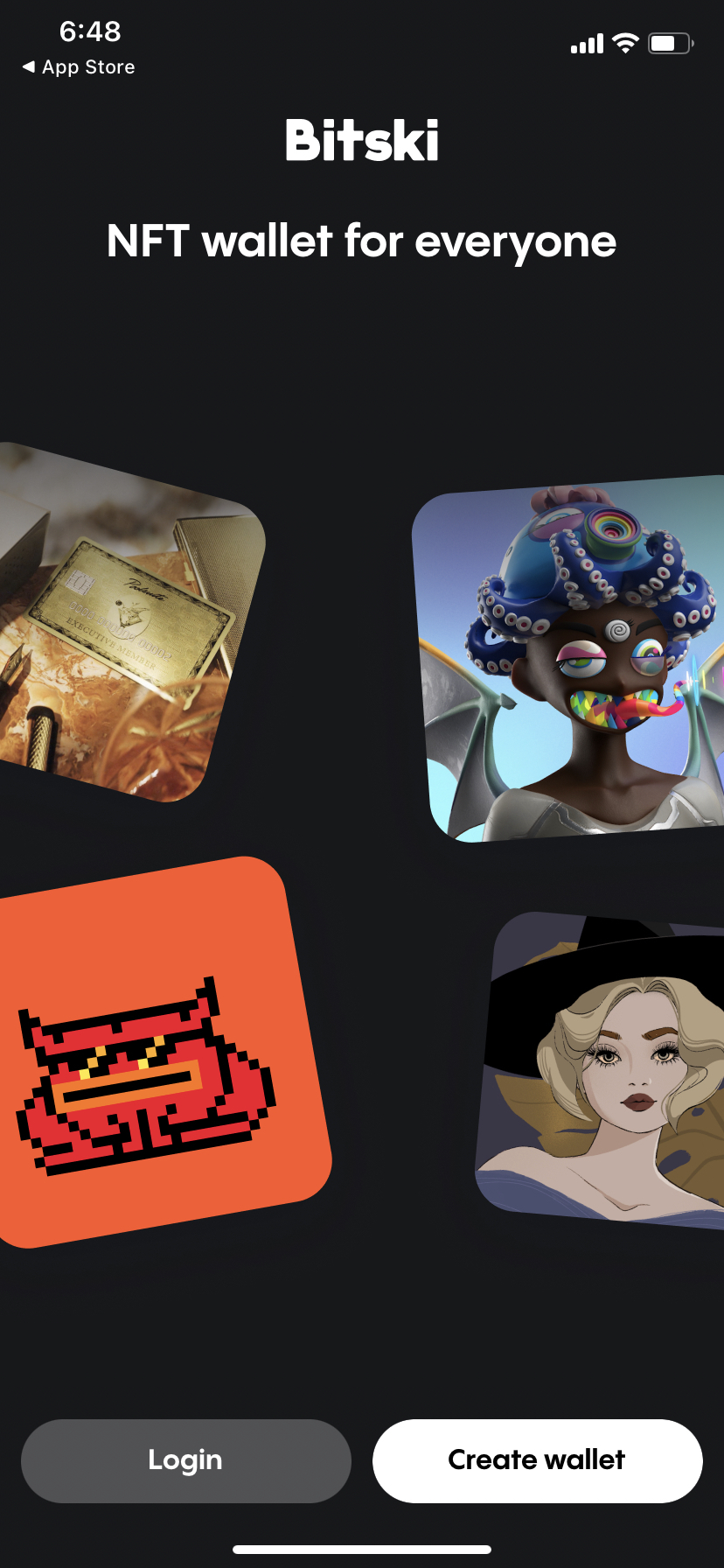 Here we need to enter your profile information. Let's pick a simple and unique username, enter our email that we have access to. (Disposable/ burner emails are okay, but we cannot help you recover these if you forget the password, please manage your own login info!)
Just follow things up with a strong password and you are ready for the next step!
(Don't use the same password as your Gmail or Facebook account; we recommend using a password manager if possible!)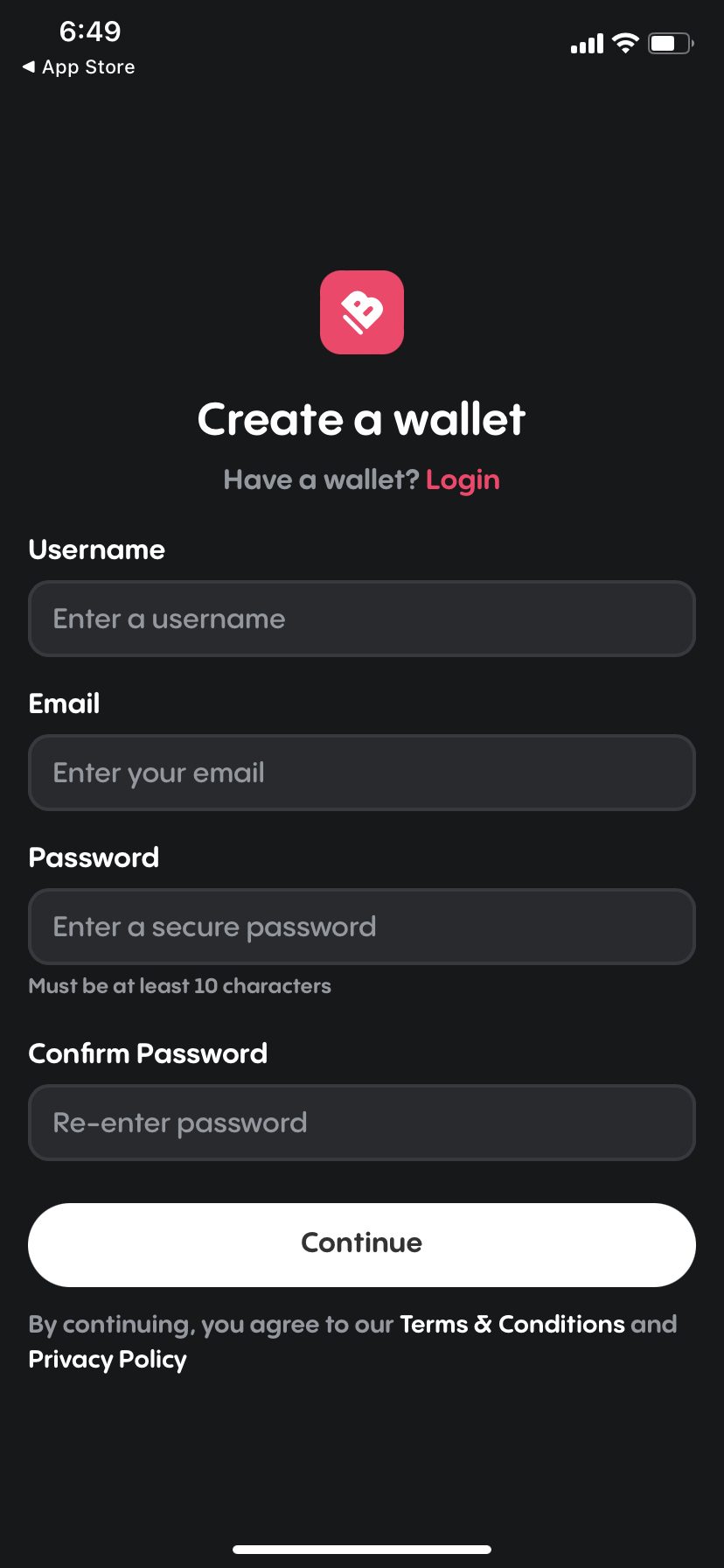 Looks good to me! Let's move onto the next step.
There is one important thing to note about the Bitski vault wallet:
The private key/ seed phrase is not accessable (please bring your own keys if you want though!)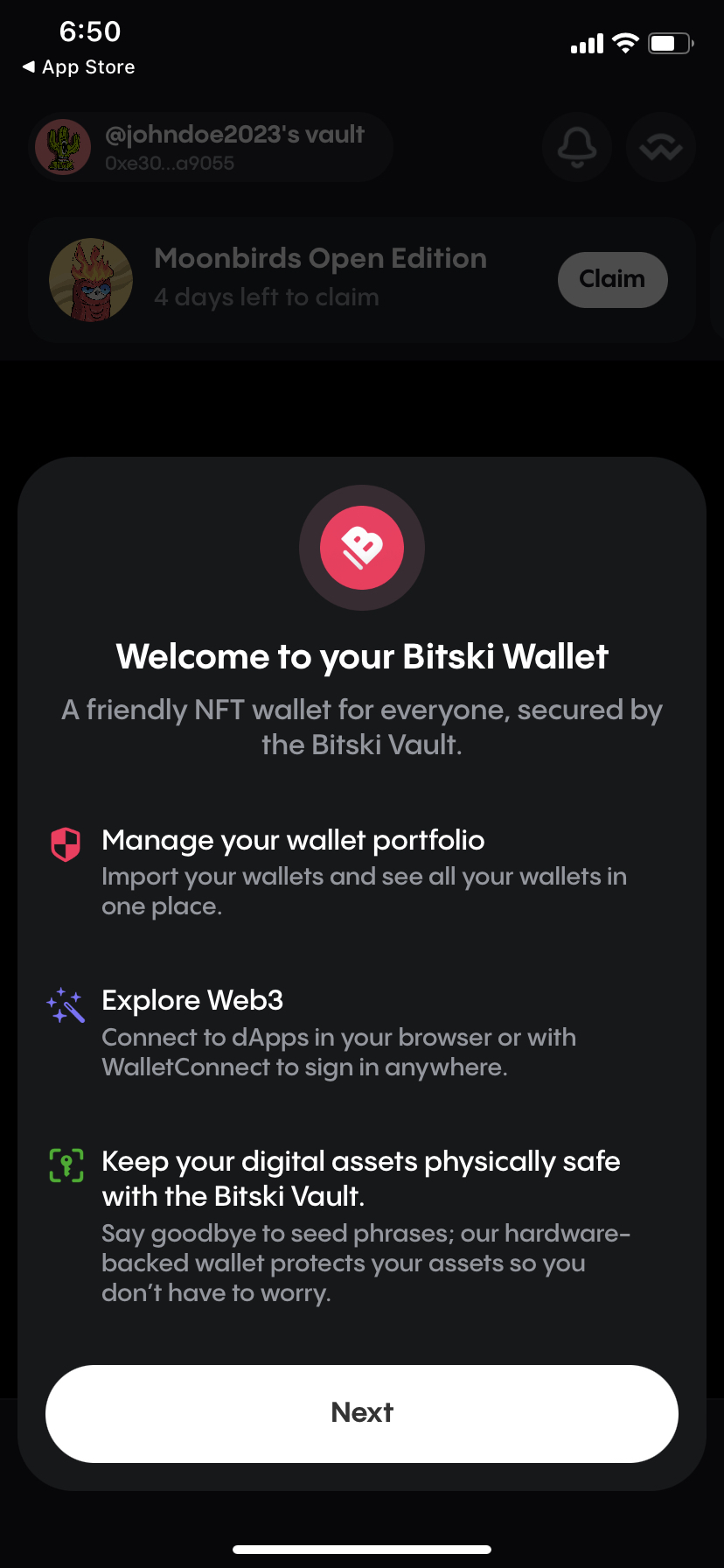 Hit "Next" to pick a profile picture for your wallet: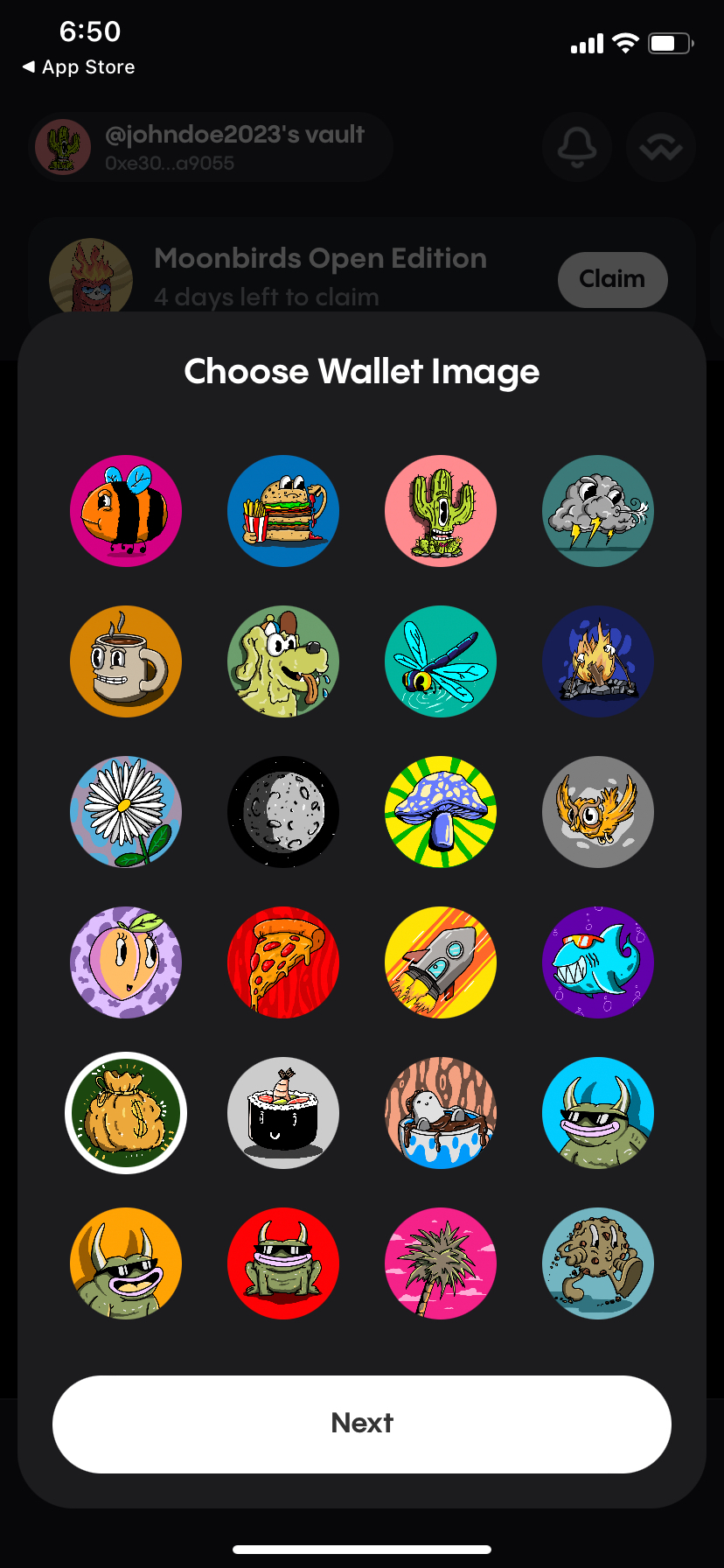 You can also take this time to import another wallet if you have one! We would recommend maybe adding your Metamask, your Reddit Vault, or another compatible Ethereum based wallet!
If not, just tap "Continue to Vault" to skip this step.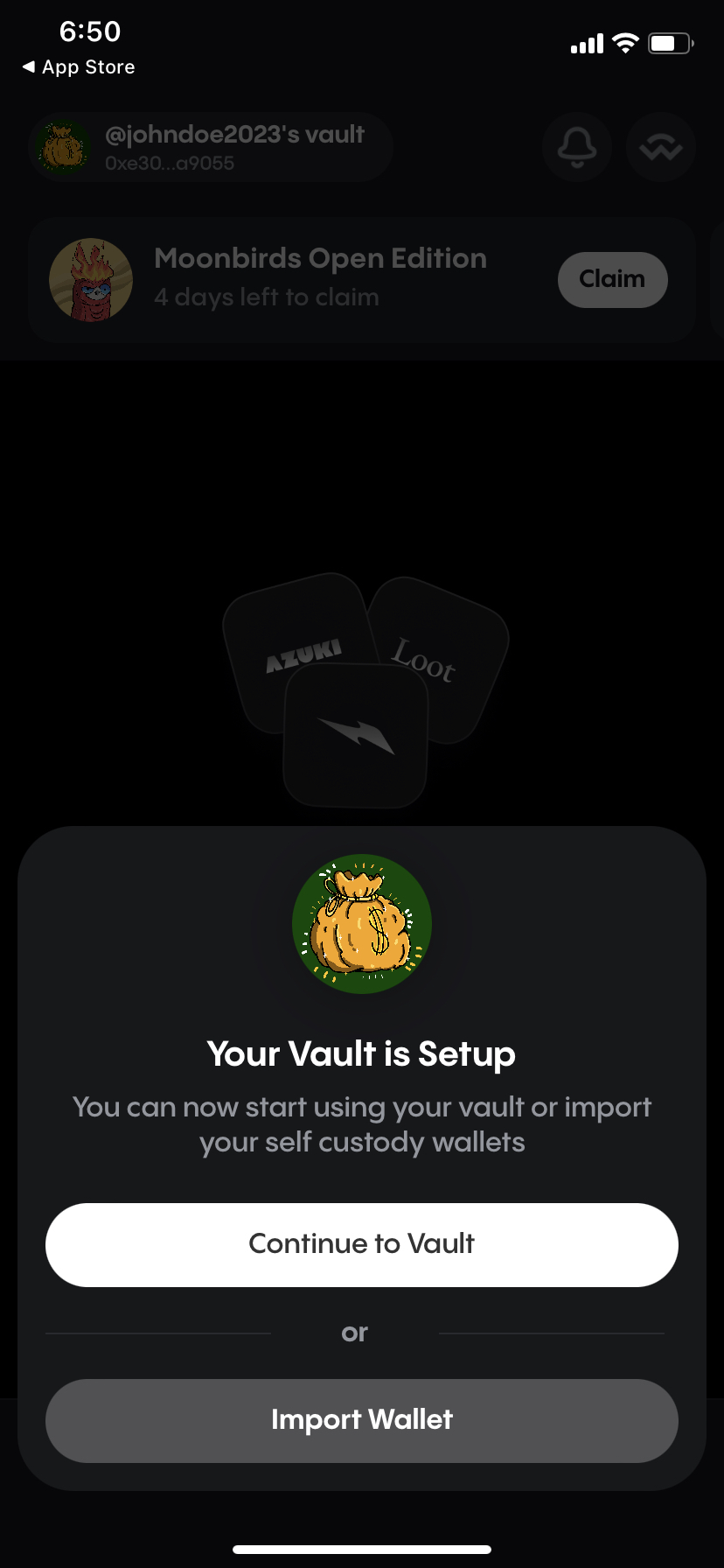 Congrats, you are done setting up a Bitski Vault wallet! However, that wallet looks a bit lonely! Make sure you swipe down to refresh and see if there are any giveaways or free NFTs going on today.
If not, maybe tap the 💧 icon to see the Drip Feed! You can find fresh NFT projects curated by the Bitski team and find something to buy or mint!