These are some of the most common questions we get about Bitski! These answers are intended to be super fast and to the point; some of them have more nuance! So please ask us for more details in Discord or at support@bitski.com if you need. ✌️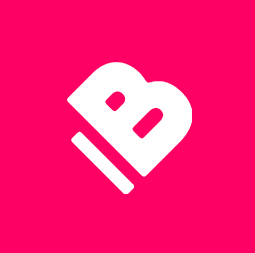 1. Q: Can I access the private key of my Bitski wallet?
A: No, the private key of the Bitski wallet is stored in a hardware security module (similar to a Ledger, but in a secure server room). This private key is not able to be accessed by anybody at Bitski, or by the user themselves. There is no way to export or access this private key of the Bitski Vault wallet. If you are a user and want to manage your own wallet's seed phrase or private key, you should import that wallet into one of Bitski's apps like the iOS app, or the Bitski browser extension. Many of our users import their Metamask or Rainbow wallet seed phrase into our iOS app!
2. Q: Is the Bitski iOS app safe?
A: Yes, the private key of your wallet lives in the memory of your iOS device.
3. Q: Is the Bitski browser extension safe?
A: Yes, there are multiple layers of security for the private key when using the Bitski browser extension (one more layer than another popular extension, which only stores the key in the extension memory)
4. Q: Is adding a Ledger's private key or seed phrase to Bitski safe?
A: Yes! There are multiple layers of security for the private key when using the Bitski browser extension. Bitski stores your private key at rest encrypted, and don't decrypt it normally. Furthermore, Bitski only decrypts that key when you're signing a transaction, and we do that via a device-unique password that is loaded when signing a transaction.
5. Q: What blockchains does Bitski support?
Currently, Bitski only supports Ethereum mainnet, Polygon sidechain, and read-only support for Arbitrum and Optimism blockchains. More support for different EVM blockchains is coming soon! Please do not send any other tokens or NFTs from other chains to your Bitski wallet, as they may become stuck for an undetermined amount of time or permanently if those blockchains are unsupported in the Bitski wallet. Not all wallets are compatible with the Bitski wallet just because they are EVM compatible, or start with an "0x". Many NFTs or blockchains are not supported by Bitski include Enjin, APTOS, WAX, Flow and some other more "closed garden" ecosystems. It is a good idea to check with Bitski's support if you are unsure about the compatibility of any NFT or token you may have.
6. Q: Why is the NFT I got during signup not worth anything?
A: NFTs have very subjective value. There is no guarantee of value on secondary markets for any NFT, let alone the high supply NFTs that are given to Bitski users during onboarding. Bitski however does hold regular NFT giveaways from "blue-chip" collections and other exciting artists and projects in the NFT space. Make sure to open your iOS app or browser extension regularly to see the "claim" banner or "enter" banner to claim free NFTs or participate in raffles! Supply, demand, hype, FOMO, etc all contribute to an NFT's perceived value in Ethereum!
7. How can I get Ethereum, ETH or MATIC or Polygon into my wallet?
A: You need to use a crypto "on-ramp" in order to get some of the gas tokens into your wallet in order to transfer an NFT. The gas token needed depends on the blockchain that the NFT is on.
8. Q: Does Bitski work on Android?
A: While it is technically possible to install the Bitski browser extension on certain Android mobile web browsers, they are not optimized for this method us use. The user may encounter problems such as not seeing their NFTs or tokens in their wallet when installed in this method. Please do not attempt to install the Bitski browser extension on any device except a desktop version of Chrome for the best experience. Some actions, like adjusting the settings of your Bitski profile, or doing basic NFT transfers and token transfers are possible on the Bitski web wallet, but the web wallet lacks many of the excellent features that the Bitski iOS app or the Bitski browser extension have.
9. Q: Can I recover access to my Bitski wallet?
A: You need to use the iOS app or the browser extension or the web wallet link to send a password reset email to the email address of your Bitski wallet. The URL of this webpage is https://user.bitski.com/reset-password
See more info about resetting passwords in this article: https://bitski.zendesk.com/hc/en-us/articles/4407745386900-I-forgot-my-password-How-do-I-get-back-into-my-account-
If you are unsure about which of the login factors are the most important for your Bitski wallet, please check this article here: https://bitski.zendesk.com/hc/en-us/articles/8526317190548-I-no-longer-have-access-to-my-email-phone-password-Help-
It is up to the user to manage these login factors like access to your email, your password, or your 2FA device! Bitski does not offer any KYC services or ways to send documentation to prove ownership of wallet, so please do not send us any personal information; it will be deleted ASAP.
For safety purposes, any wallets that you have imported on one device will not be available if you login to another device. For example, if you import a wallet on the browser extension, and then login to your profile on an iPhone, you can see the record of the wallet you imported but to sign any transactions, the user will need to import the seed phrase again. It is up to the user to practice their own cold storage or private key/ seed phrase management!
10. Q: Is the address of my wallet the same on Ethereum and Polygon?
A: Yes, your Bitski wallet has only one 0x address that you can use for any EVM supported blockchains. Bitski does not currently support ALL EVM blockchains. The current supported blockchains include Ethereum, Polygon, and a few others such as Arbitrum and Optimism.
11.
Q: Is Bitski free to use?
A: The Bitski wallet is free to use. You can use the Bitski wallet on iOS for free, the browser extension for free, and the web wallet for free. There is currently no kind of extra fee for on-chain transactions, extra slippage or any fee percentage on any transactions when using the Bitski wallet.