Good news everyone! 👨🏼‍🔬
Bitski now offers will Arbitrum support from our iOS app and Chrome browser extension.
You should be able to view your Arbitrum NFTs and currencies natively within your Bitski wallet!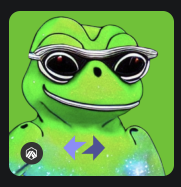 Suggested dApps to start with:
Arbitrum bridge ( bridge ETH and other tokens to and from the Arbitrum blockchain)
Uniswap (swaps)
GMX (leverage trading)
Opensea (NFT marketplace)
Get started on the Arbitrum bridge at https://bridge.arbitrum.io/
When using our extension, just choose the "Browser wallet" option, or hit the Metamask button when connected via the dApp browser on our iOS app.