Do you need cryptocurrency to use a Bitski wallet? The short answer here is: no, absolutely not! We wanted to create an easy to use wallet that allows you to access the blockchain with only a credit card. This means that you can use fiat to purchase NFTs without holding any cryptocurrency.
The long answer is: you can do more with your Bitski wallet if there's some Ethereum (or ETH) inside! We are an Ethereum based wallet, so if you want to send an NFT to a friend, that will require you to pay a gas fee. To cover this fee, you'll need some ETH in your wallet. It's important to note that Bitski does not control or collect gas fees. You can learn more about gas prices here.
Here are some reasons why you may want to purchase ETH for your Bitski wallet:
To cover gas fees if you want to transfer an NFT to a friend

To connect to supported 3rd party websites, like OpenSea, to purchase NFTs

To send and hold your ETH
Purchasing ETH from your Bitski wallet is easy. We'll show you how.
1. Click the "Buy ETH" button in the top right corner of your wallet.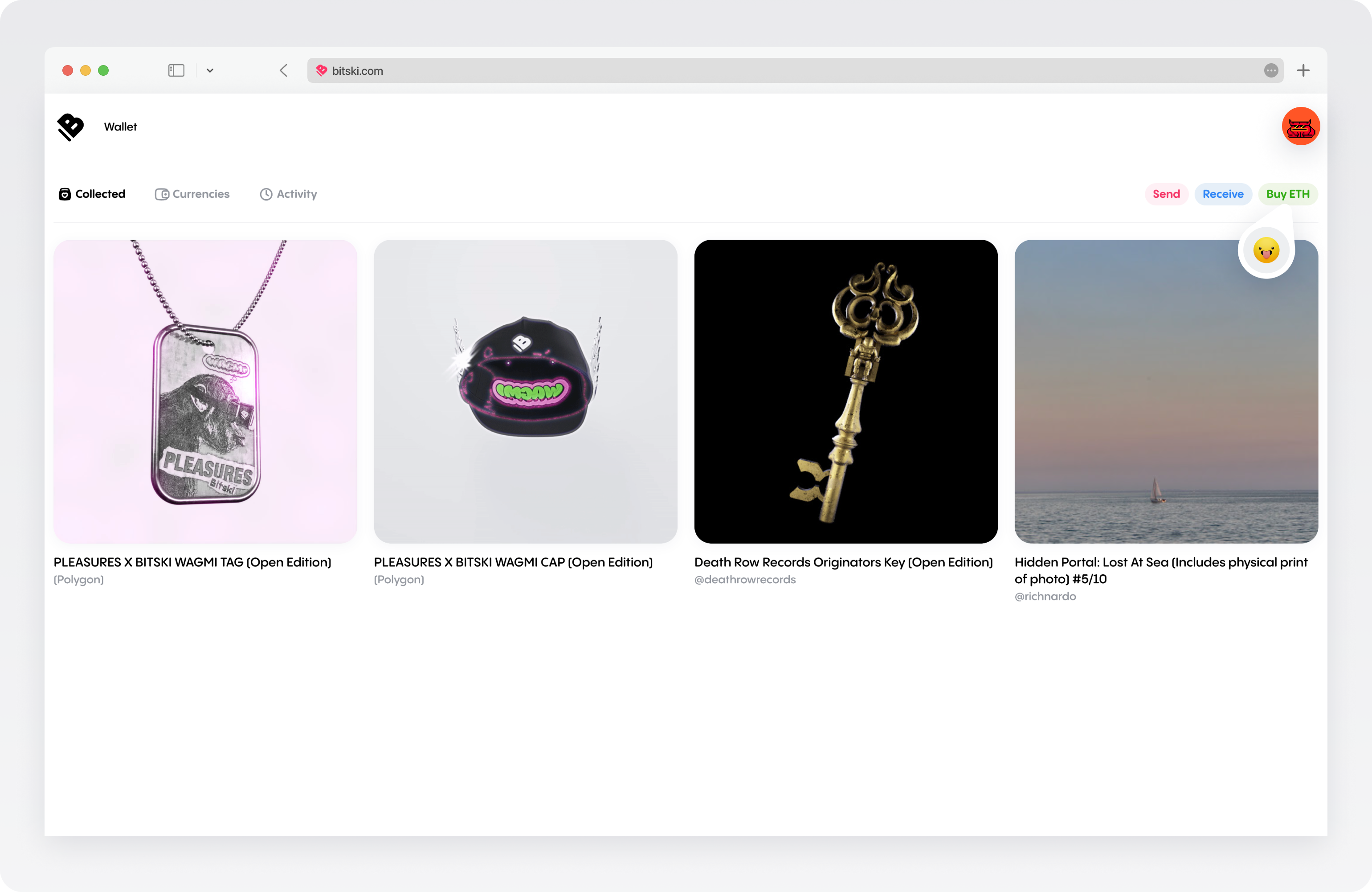 2. You'll see a widget pop up from our trusted 3rd party partner, Wyre, with your wallet address auto-populated. At the top, you can enter how much ETH you want to purchase. Then, click "Select Payment Method."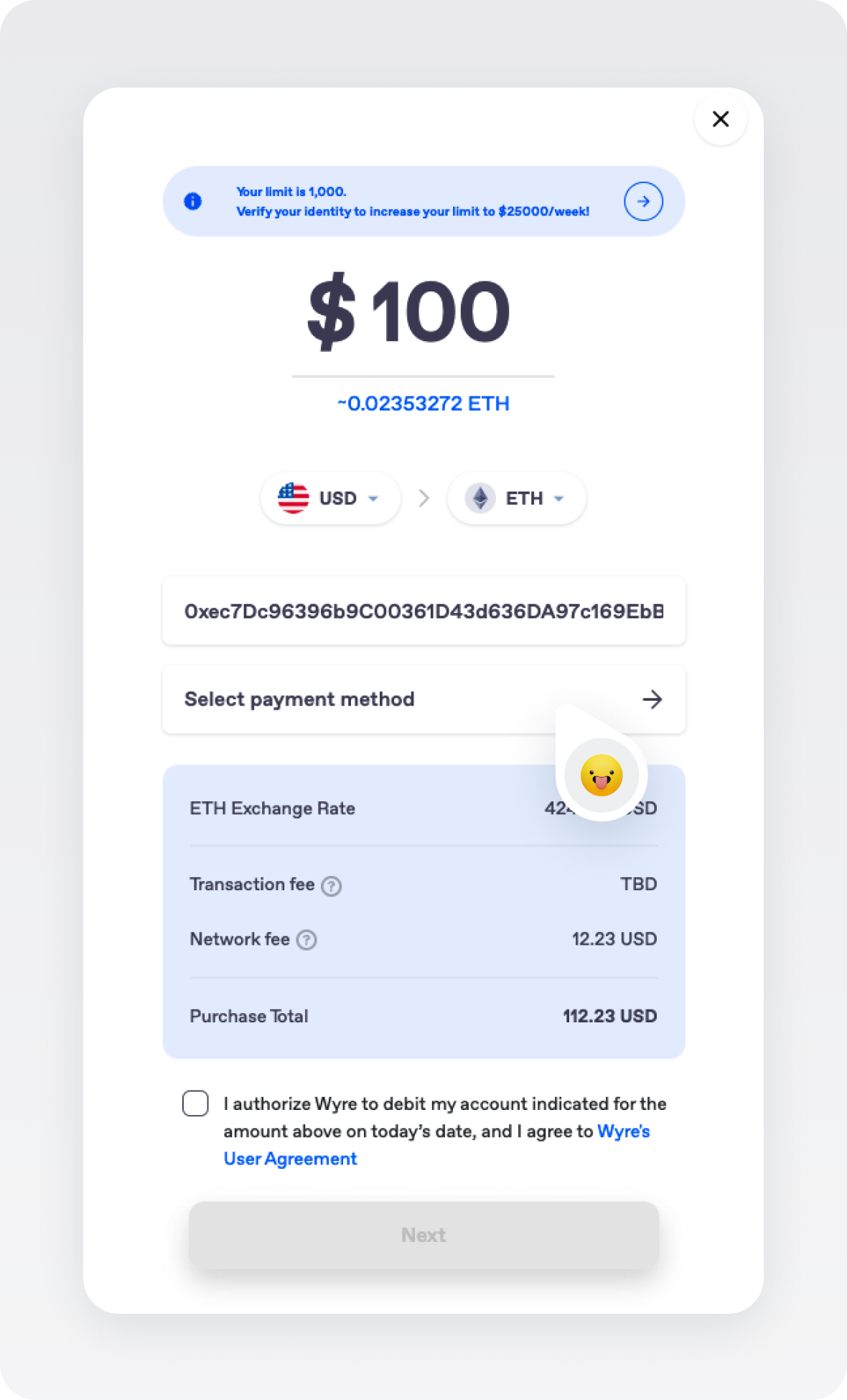 3. You'll be taken to the below screen. We recommend selecting "Credit / Debit."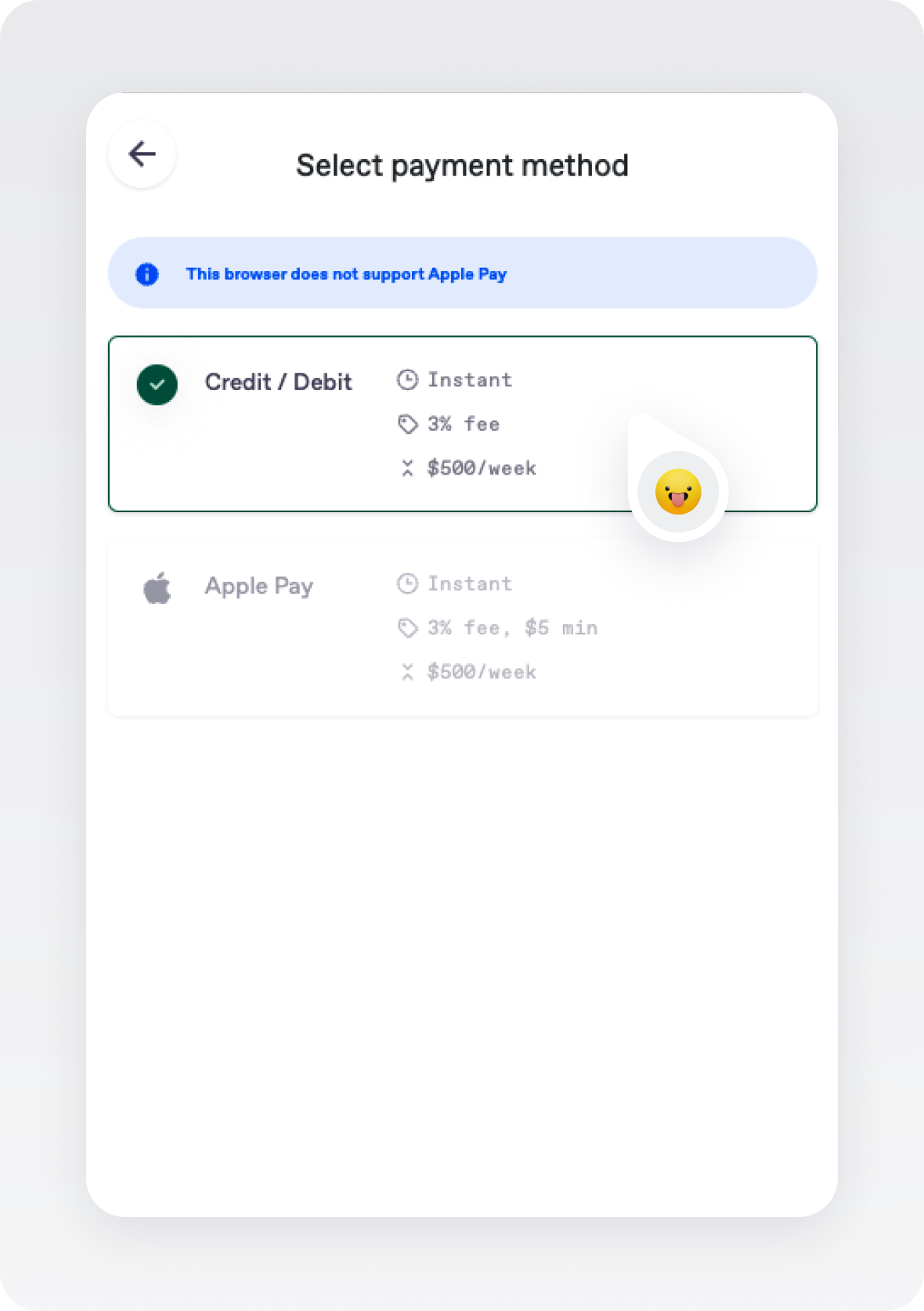 4. Once you've selected your payment method, you'll notice that a transaction fee and a network fee have been added to your total. Once you've reviewed the fees, click the check box to authorize Wyre to debit your account. Then select "Next."
The transaction fee is a standard fee that goes to Wyre. The network fee (or gas fee) covers the cost of minting on the Ethereum blockchain. You can learn more about gas fees here!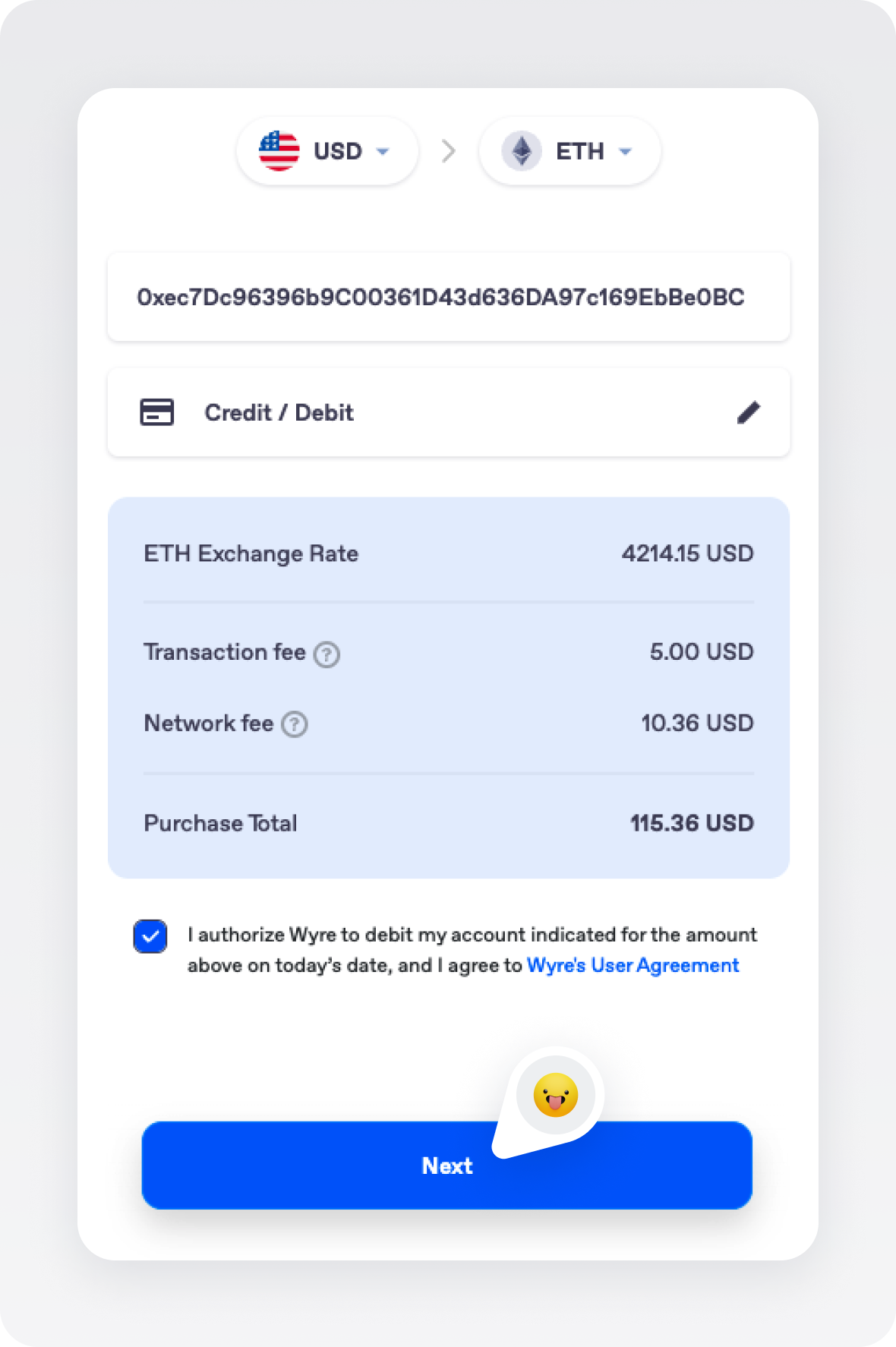 5. After clicking next, you will be taken through a series of prompts to enter your payment method information.
6. Once you've successfully purchased ETH through Wyre, you can view your currency in your wallet dashboard by clicking "Currencies."
Don't worry if it doesn't show up immediately! Transactions on the Ethereum blockchain can take up to 24 hours to process.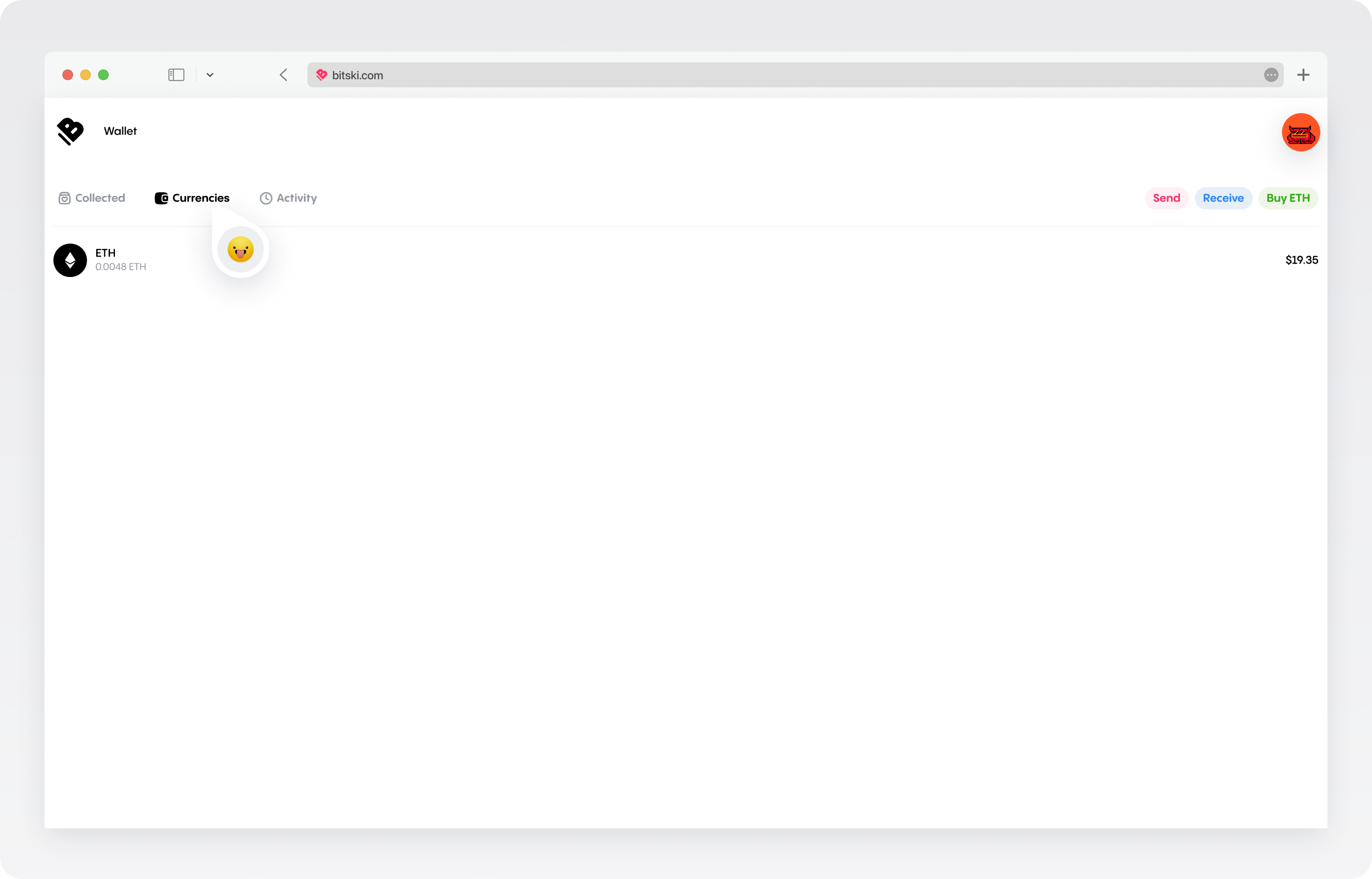 Please note there can be certain restrictions when using Wyre, based on your geographic location, or issued bank card. Not all transactions will complete automatically. Please reach out to Wyre support if you cannot purchase through the widget. Unfortunately, we are unable to troubleshoot this for you!
Alternative ways to get Cryptocurrency into your Bitski wallet
Some trusted exchanges we like:
-Coinbase
-Binance
-Kraken
Services that allow you to directly connect your Bitski wallet to buy crypto or swap tokens:
-Moonpay
-Matcha.xyz
-Uniswap
To give us feedback about the Bitski wallet, please use this link!