1. Go to wallet.bitski.com and click "Create One" under the Sign In menu.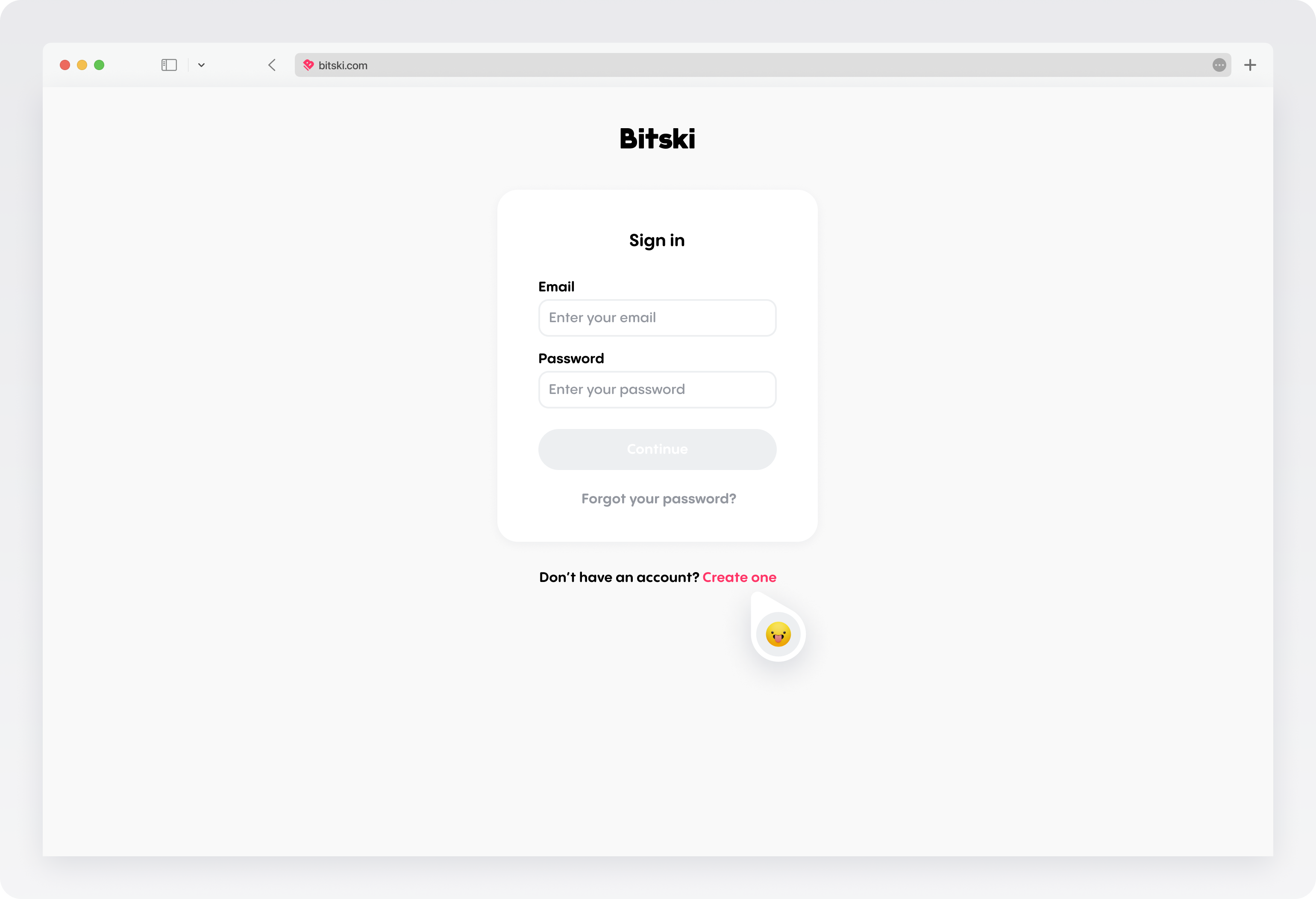 2. Enter a username, email, and password. Then click "Continue."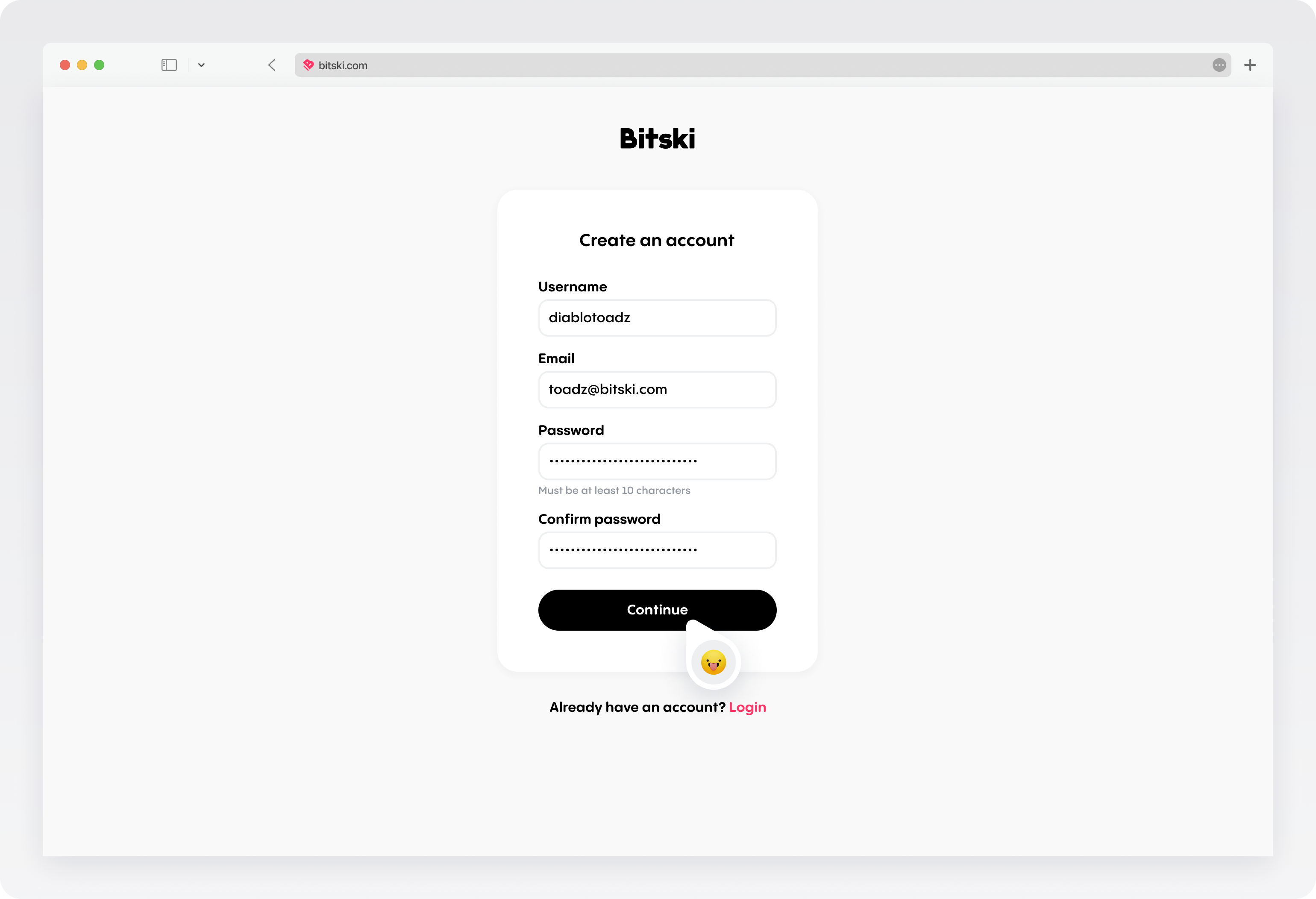 3. Next, we recommend that you set up 2 Factor Authentication (or 2FA) with your phone number. Once you click "Next", you'll be prompted to enter a code that was texted to the number that you provide.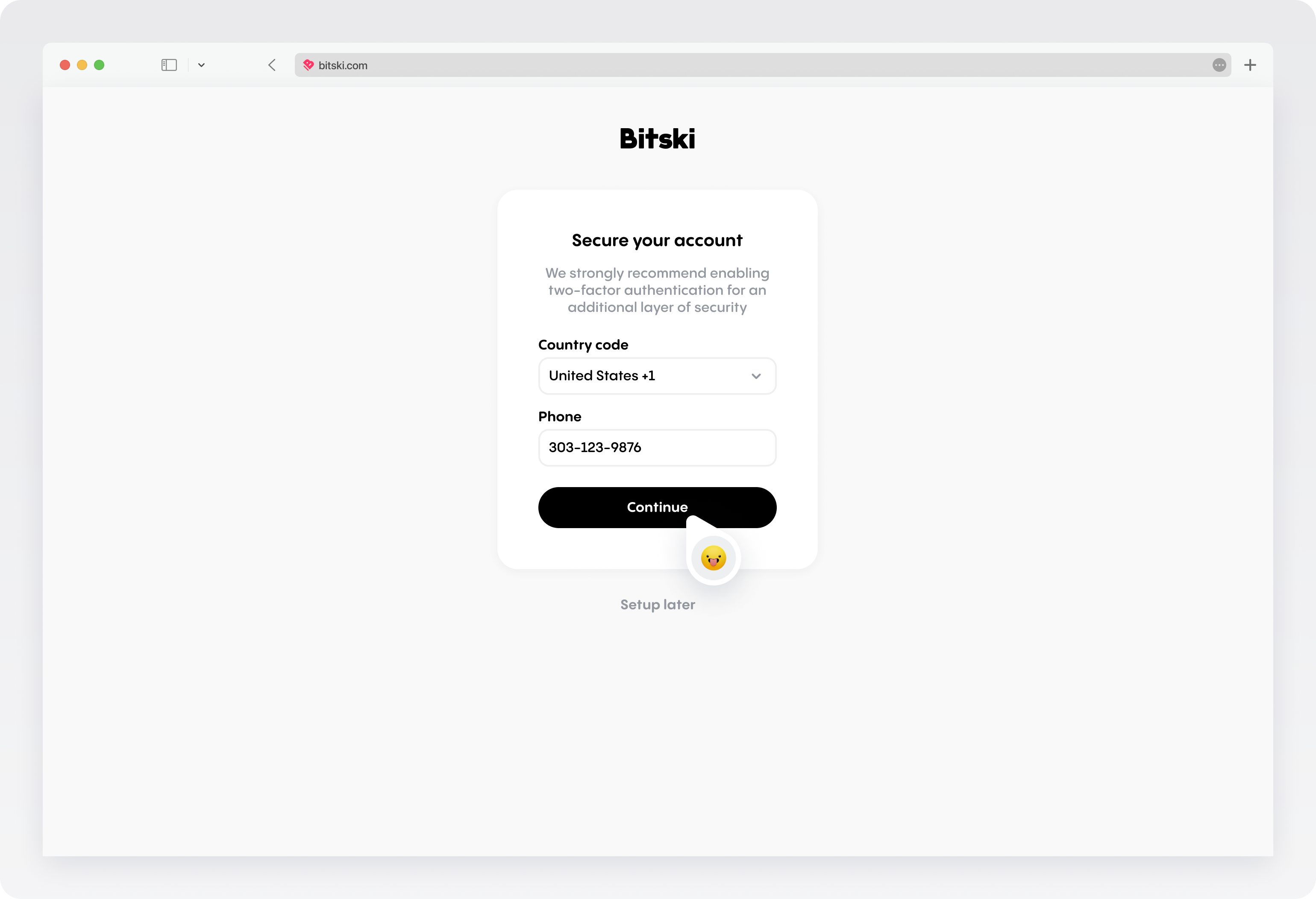 4. You're in! You'll see a screen with options to create a profile, update your 2FA, add a payment method, and more. If you'd like to create a profile, enter your personal details and click "Update."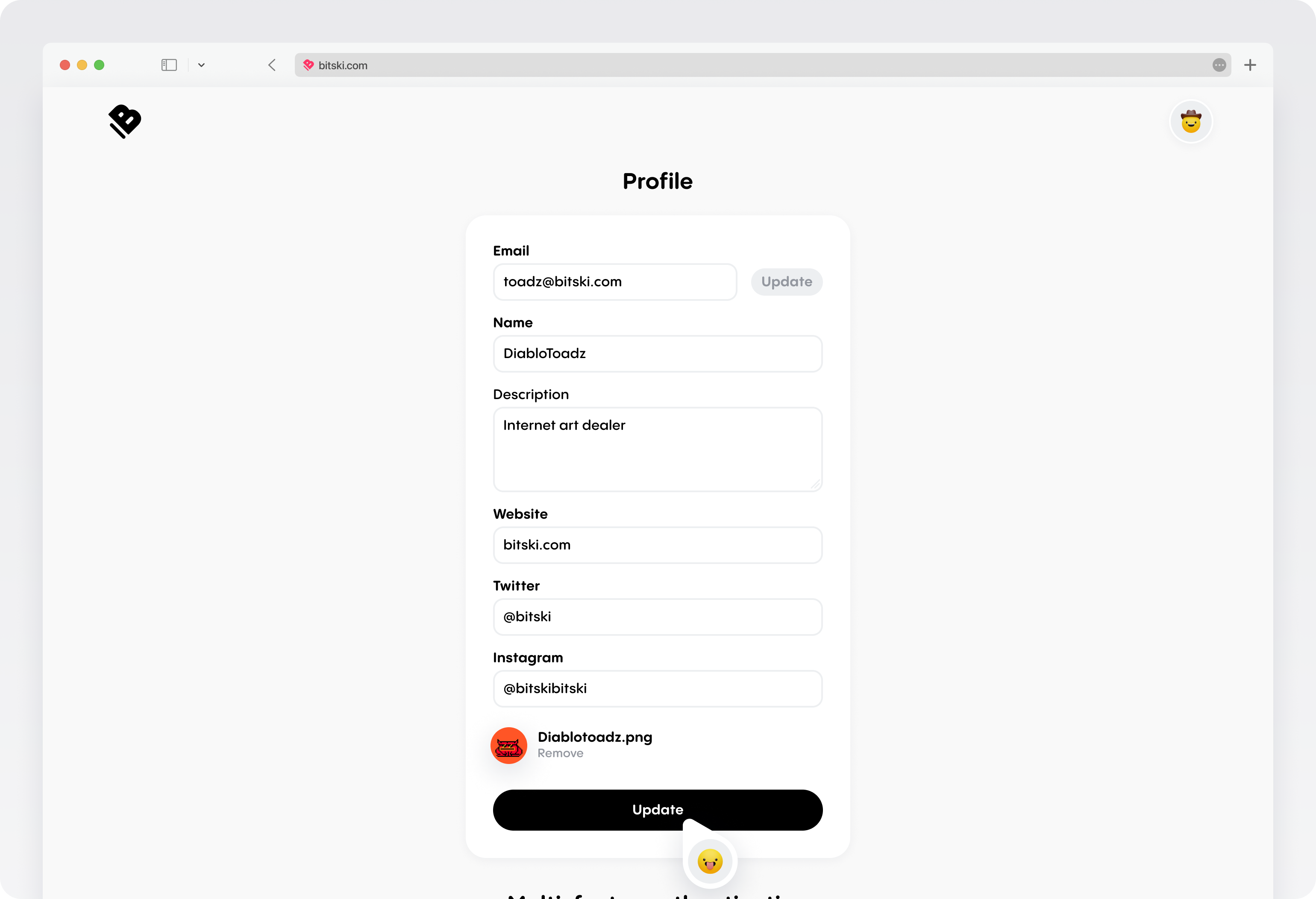 5. After updating your profile information, scroll down to "Payment" and click "Add Card" to enter a credit card. Note that only one card can be stored at this time.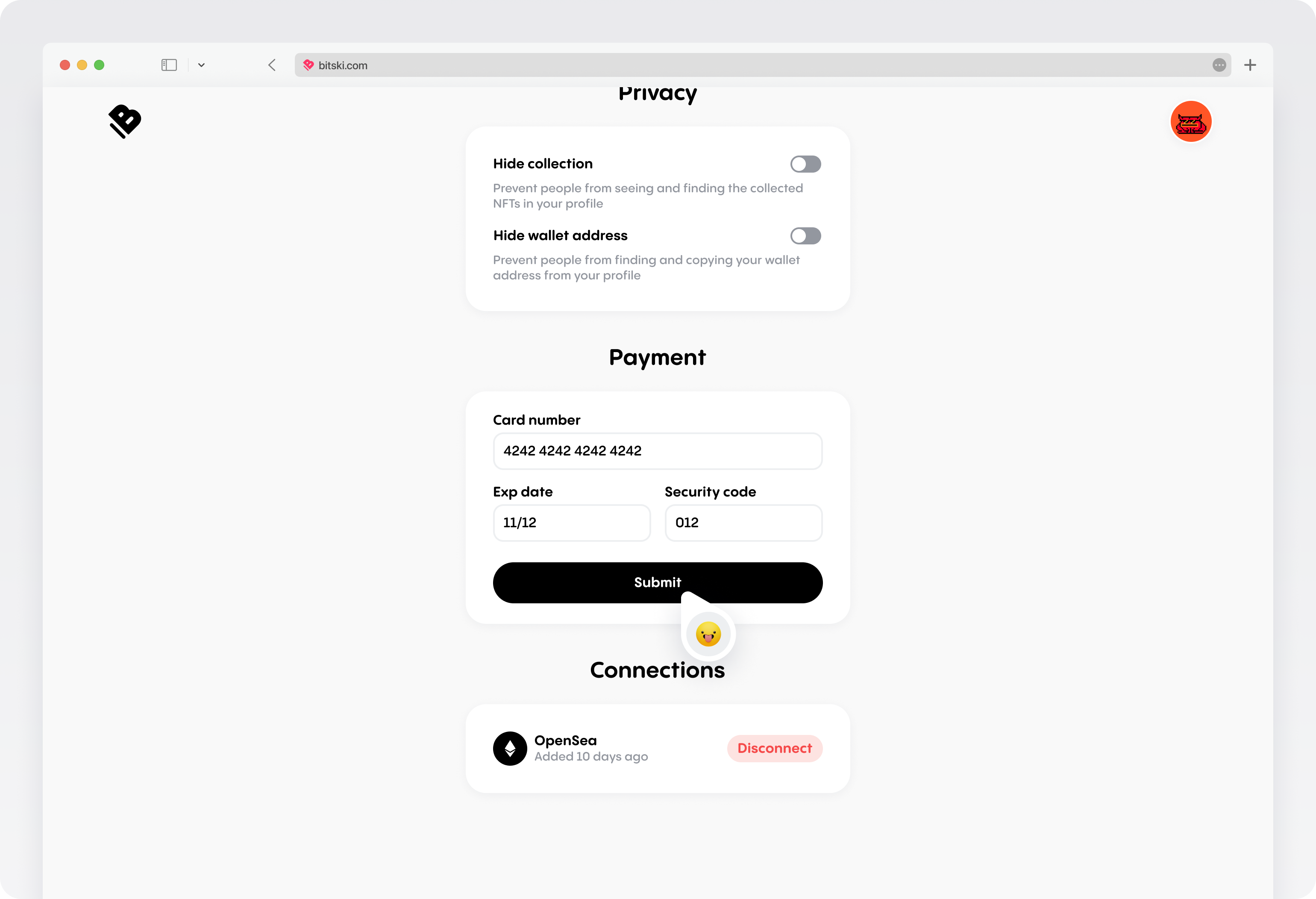 6. Now that you have a profile and a payment method, it's time to check out your wallet! Scroll to the top of the screen and click the circle in the top right corner. You will see a dropdown menu. Click "Wallet."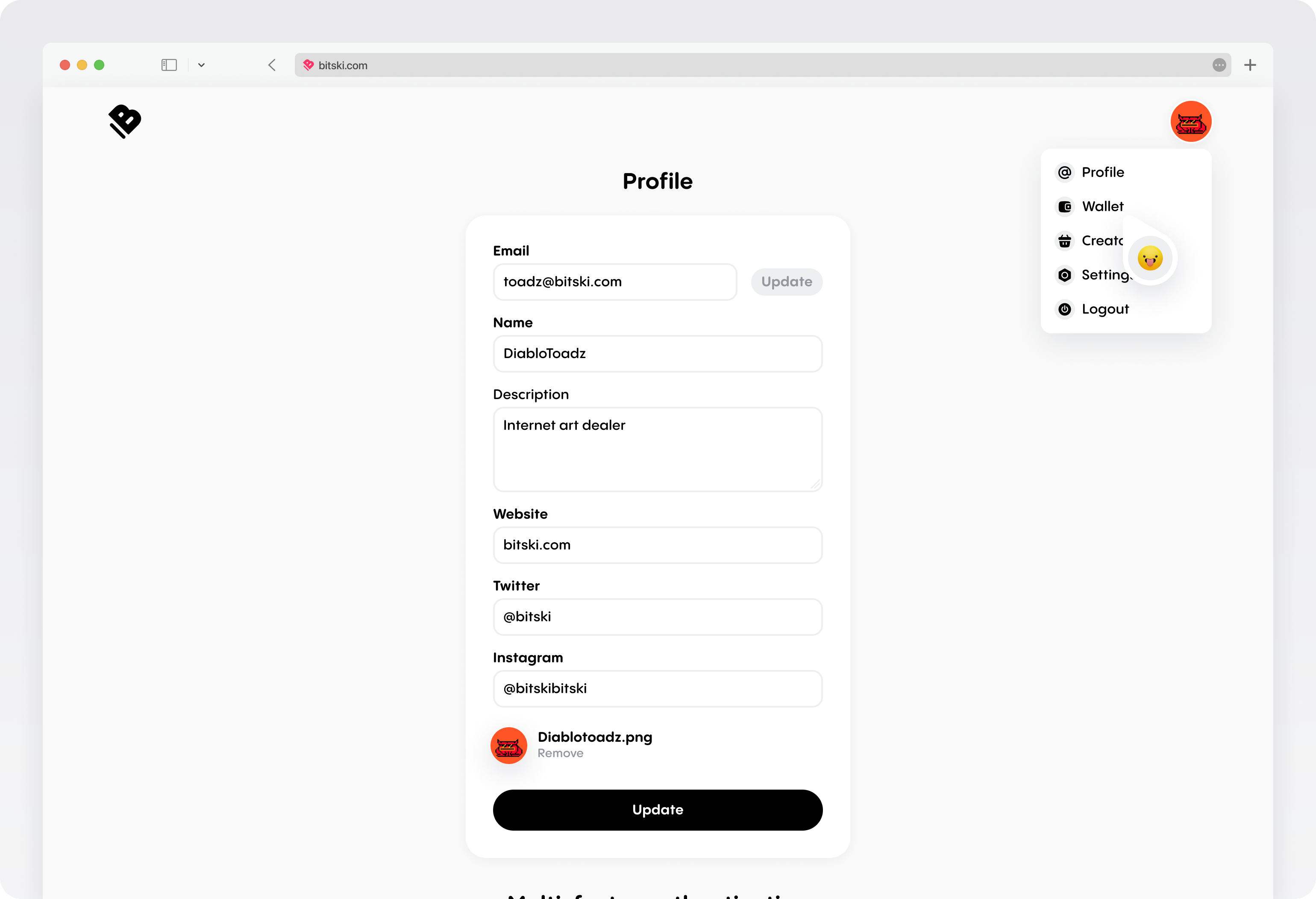 7. This is what your wallet dashboard will look like. It's empty now, but once you've purchased an NFT it will display here. Head over to our Live Feed to pick up your first piece!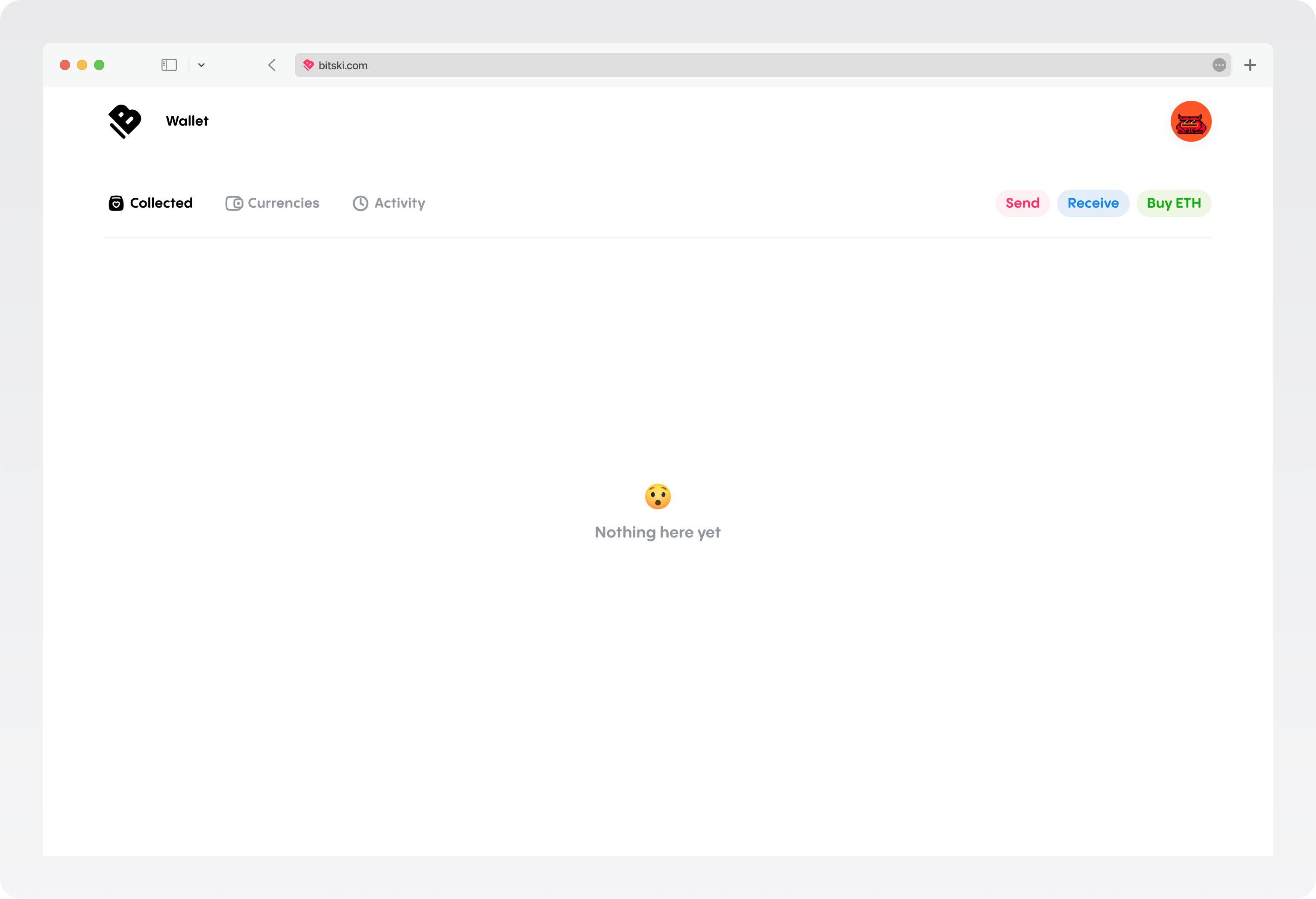 To learn more about your Bitski wallet, please click here.
To understand the current technical specs of which tokens are supported, please click here.
To give us feedback about the wallet, please use this link!