It's easy to send ETH or other currencies like to a friend from your Bitski wallet. We'll show you how!
1. Click "Send" in the top right corner of your Bitski wallet.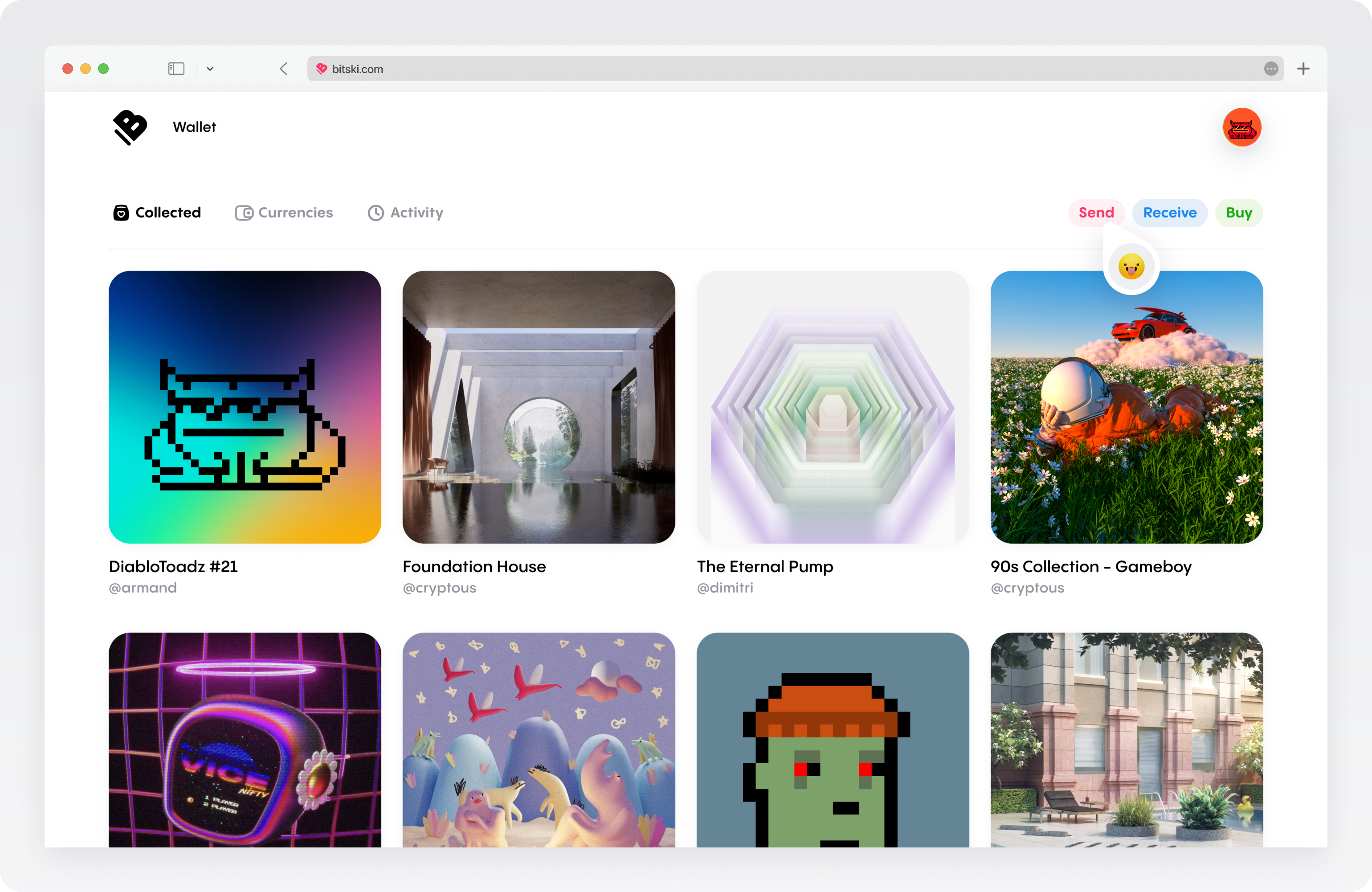 2. A transaction window will pop up. Paste the wallet address that you want to receive ETH in the "Send To" field. If you want to select a different currency, use the "Currency" drop down menu. Here you can select any other compatible currency you currently hold in your wallet.
Remember to double check it! If you send something to the wrong address, Bitski cannot retrieve it for you. More on that here.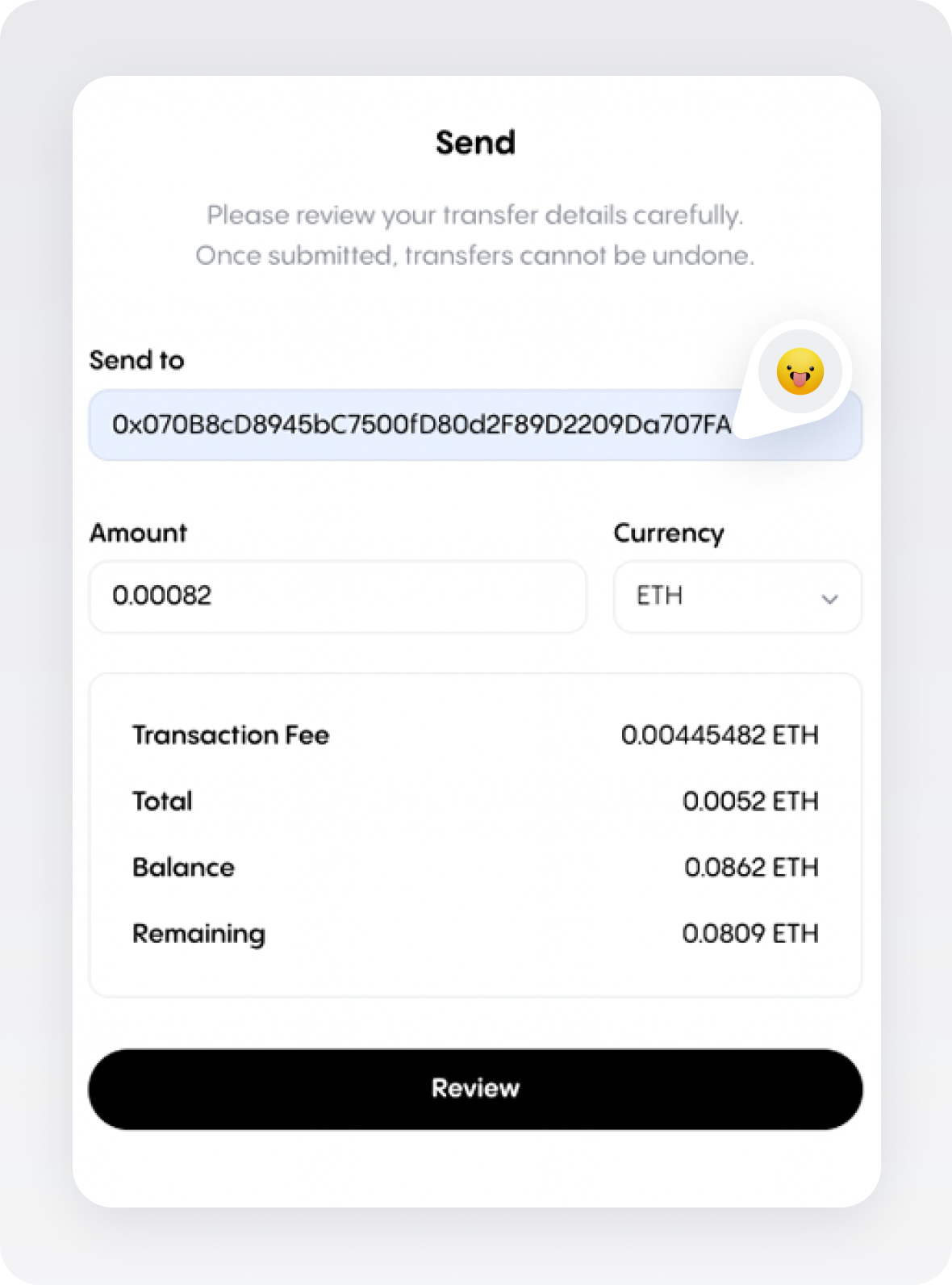 3. Enter the amount of currency that you want to send in the "Amount" field.
You'll notice that there is a "transaction fee," also known as a "gas fee." This is the cost to submit a transaction on your selected blockchain. It's important to note that Bitski does not control or receive these fees. You can learn more about gas here.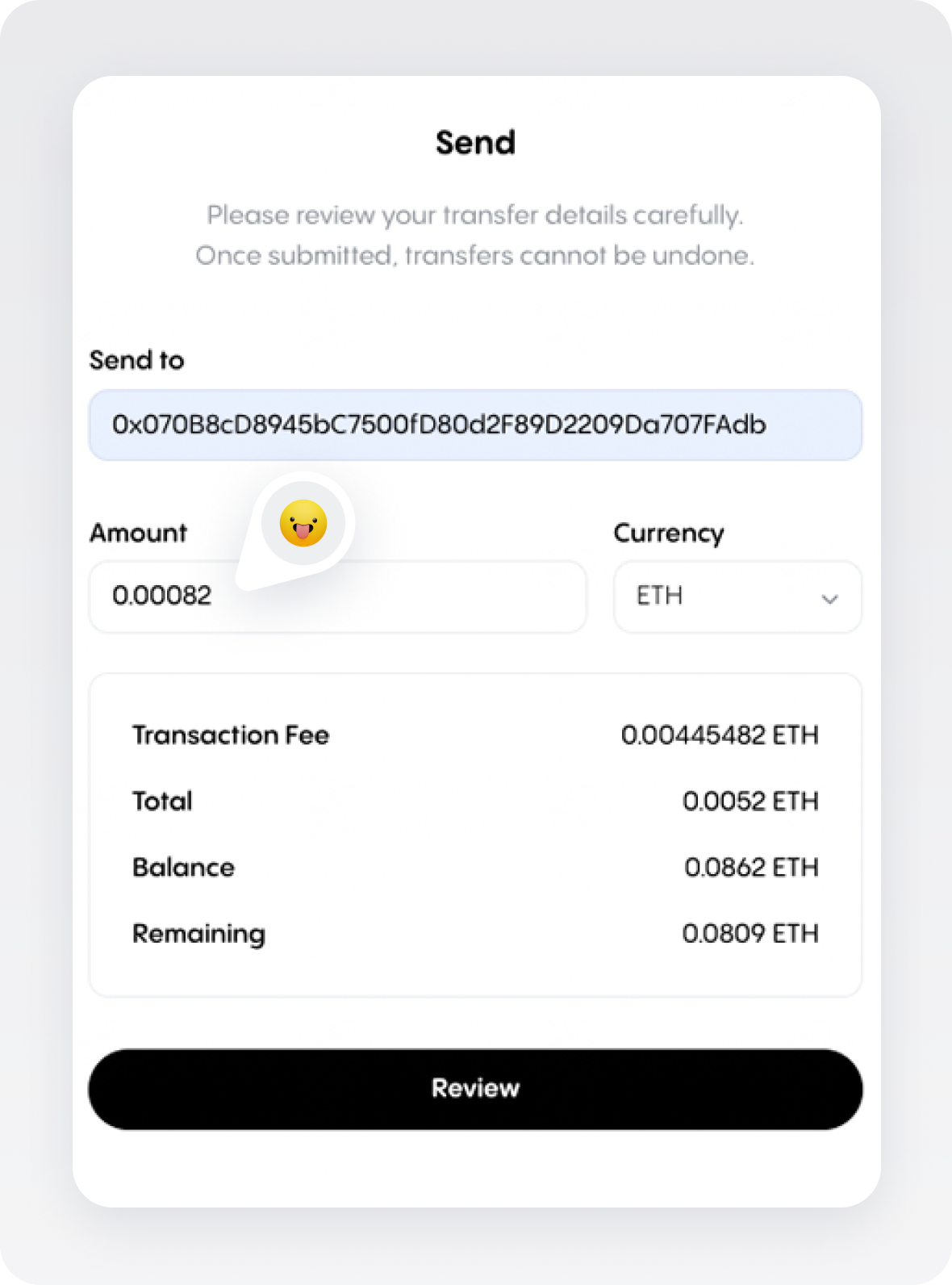 4. Double check everything one more time before clicking "Review."
This will take you to a final confirmation window.
Please note the "Transaction fee" amount shown is the maximum possible that will be used to complete the transaction. typically the actual amount used is significantly lower! There is no difference in the cost Bitski shows here and with other wallets; the gas cost of something on the blockchain depends on the contract in question, not the wallet itself! 🤗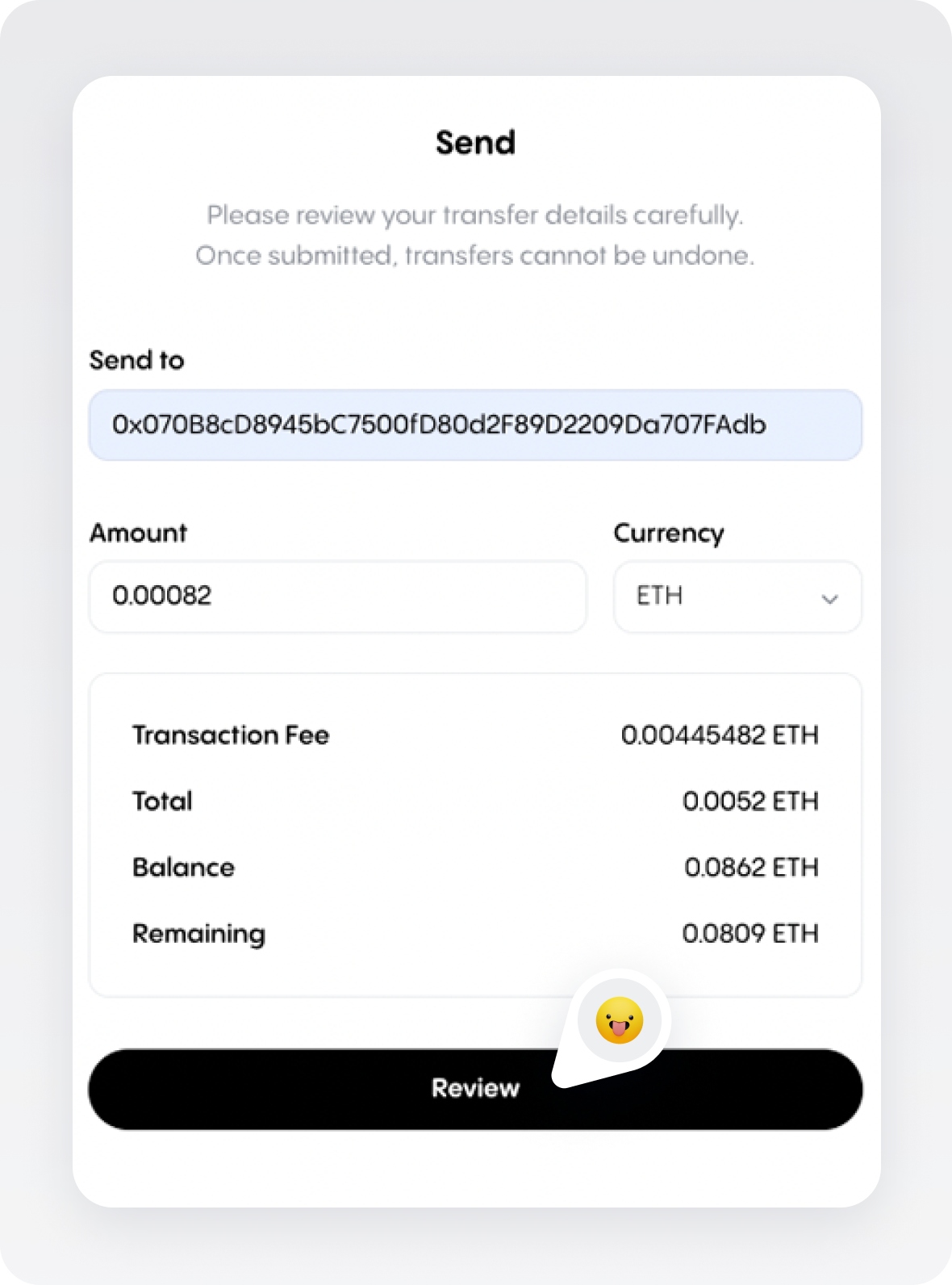 6. If everything looks correct, click "Authorize."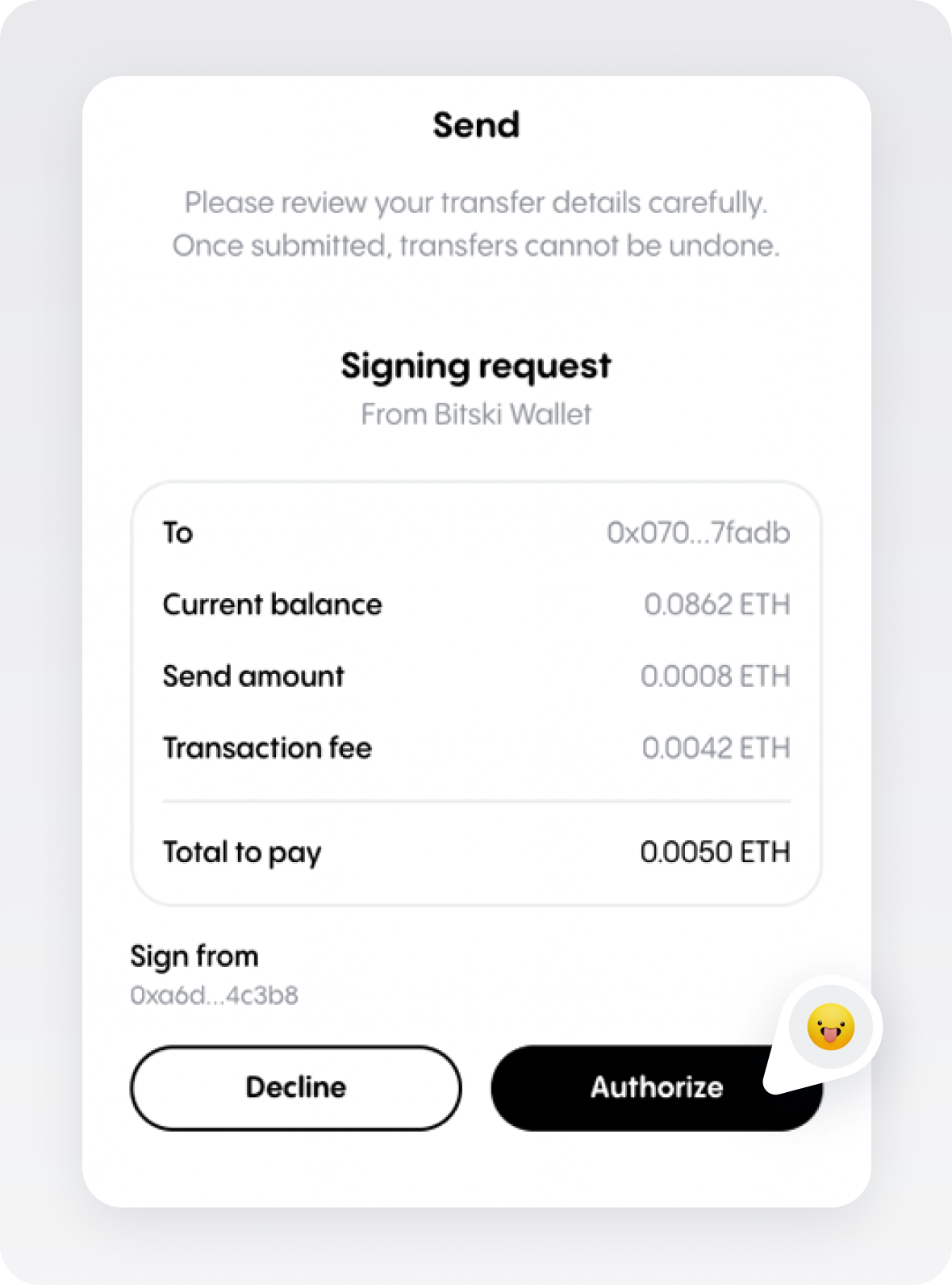 8. You're done!
Remember that transactions can take anywheres from a few minutes, to hours depending on the activity of the blockchain. If you want to check the progress of your transaction, click "Track on Etherscan" from the confirmation window. If you want to track the progress of your transaction on other chains, please use that chains explorer. (For example if you sent MATIC, you would need to check the status on https://polygonscan.com/ and not Etherscan)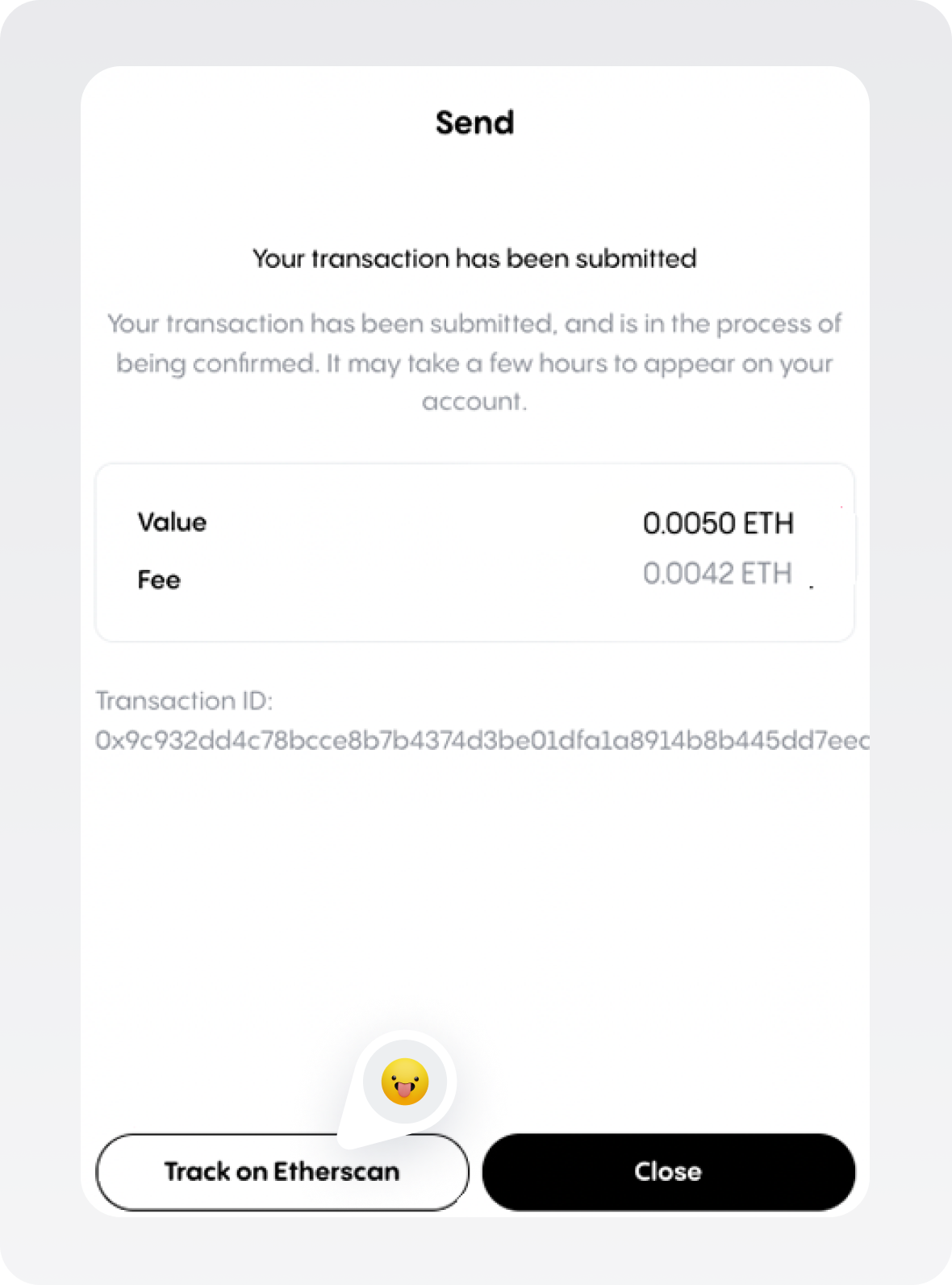 If you have any issues with sending currency out of your wallet from wallet.bitski.com please contact us at support@bitski.com and we can help you!