Our wallet is OAuth Compliant, which is just technical speak for "super easy to plug into lots of 3rd party homes." Which is great news if you want to sell an NFT from your collection! You can connect to OpenSea right from your wallet dashboard and list your piece. We'll show you how.
1. Navigate to your Bitski wallet dashboard and click the NFT you want to sell.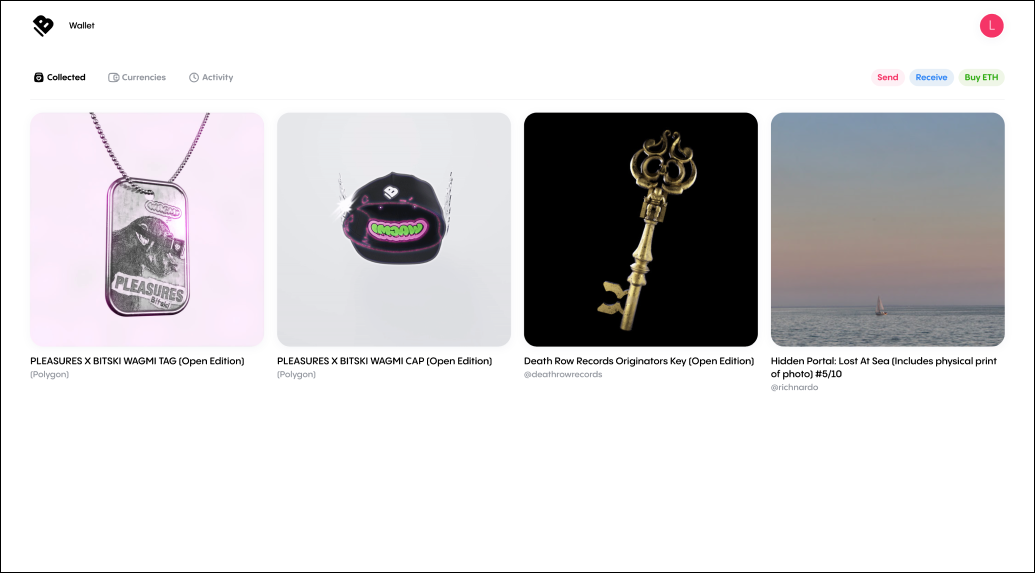 2. Once you select the NFT, you'll see an "OpenSea" button. Click it.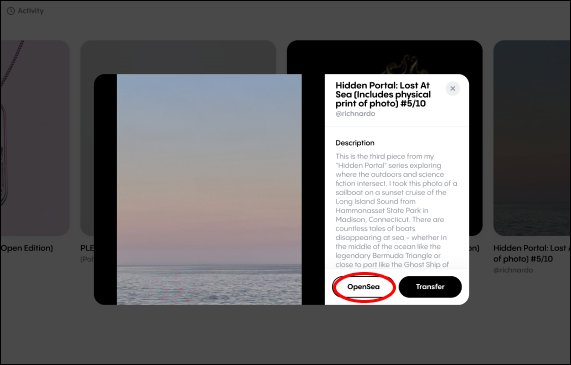 3. Follow the steps on this article from Opensea.
If you experience any issues with listing your NFT, delisting your NFT, or transferring your NFT using the Opensea UI, please reach out to their support team!