Just like you need to know someone's email address to send them an email, you need to know your wallet address so that you can send and receive cryptocurrency or NFTs.
Once you've located your wallet address, you can give it to your friends so they can send you ETH, or Polygon currencies (or a super rare NFT if you're lucky!). You can also use this address to send currency or NFTs between other personal crypto wallets that you use or check the progress of your transactions on Etherscan.
1. From your Bitski wallet dashboard, click "Receive" in the top right corner.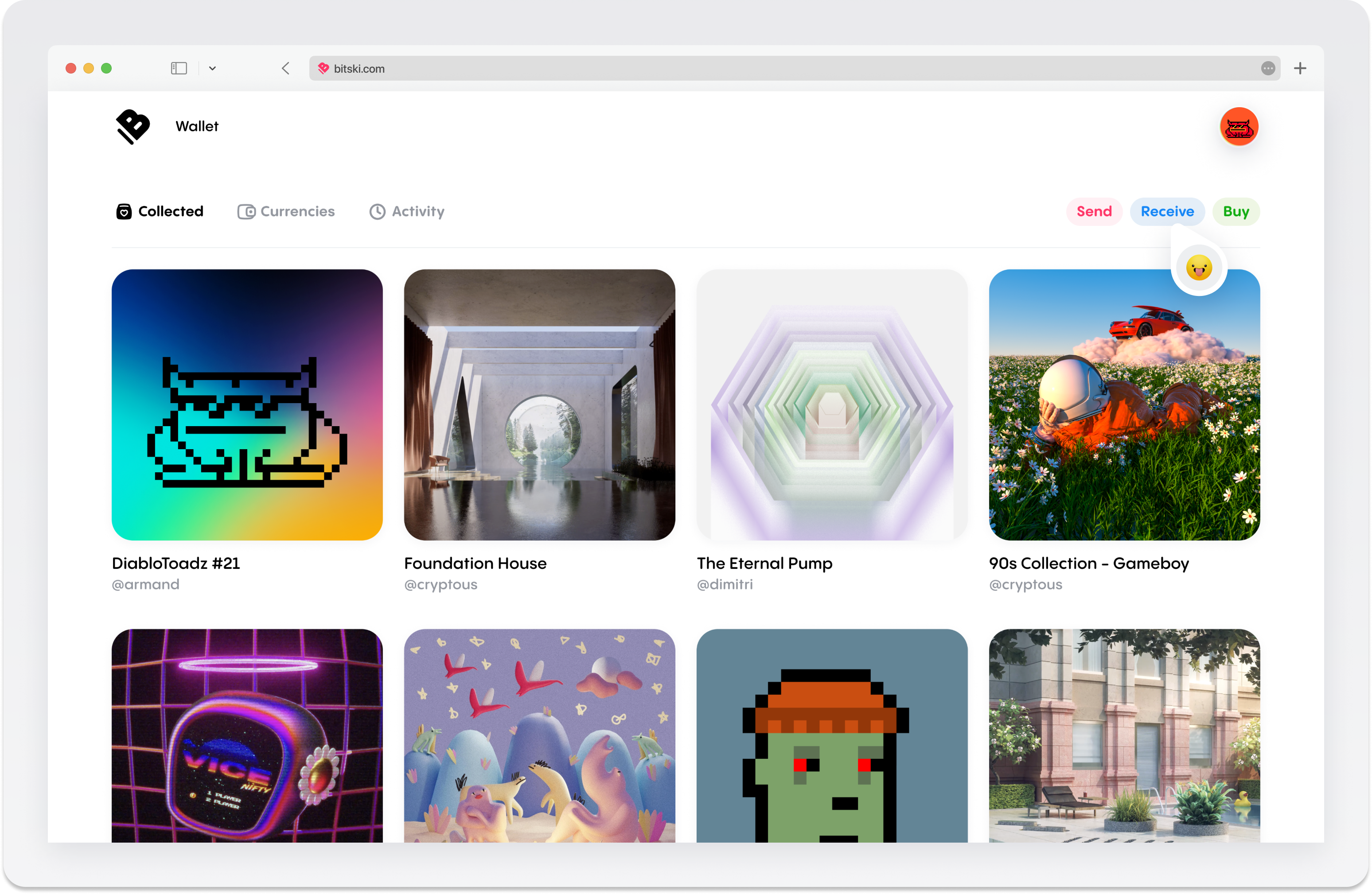 2. Once you click, you'll see the below screen with your wallet address and an associated QR code.
Select "Copy Address" or scan the QR code and you're good to go!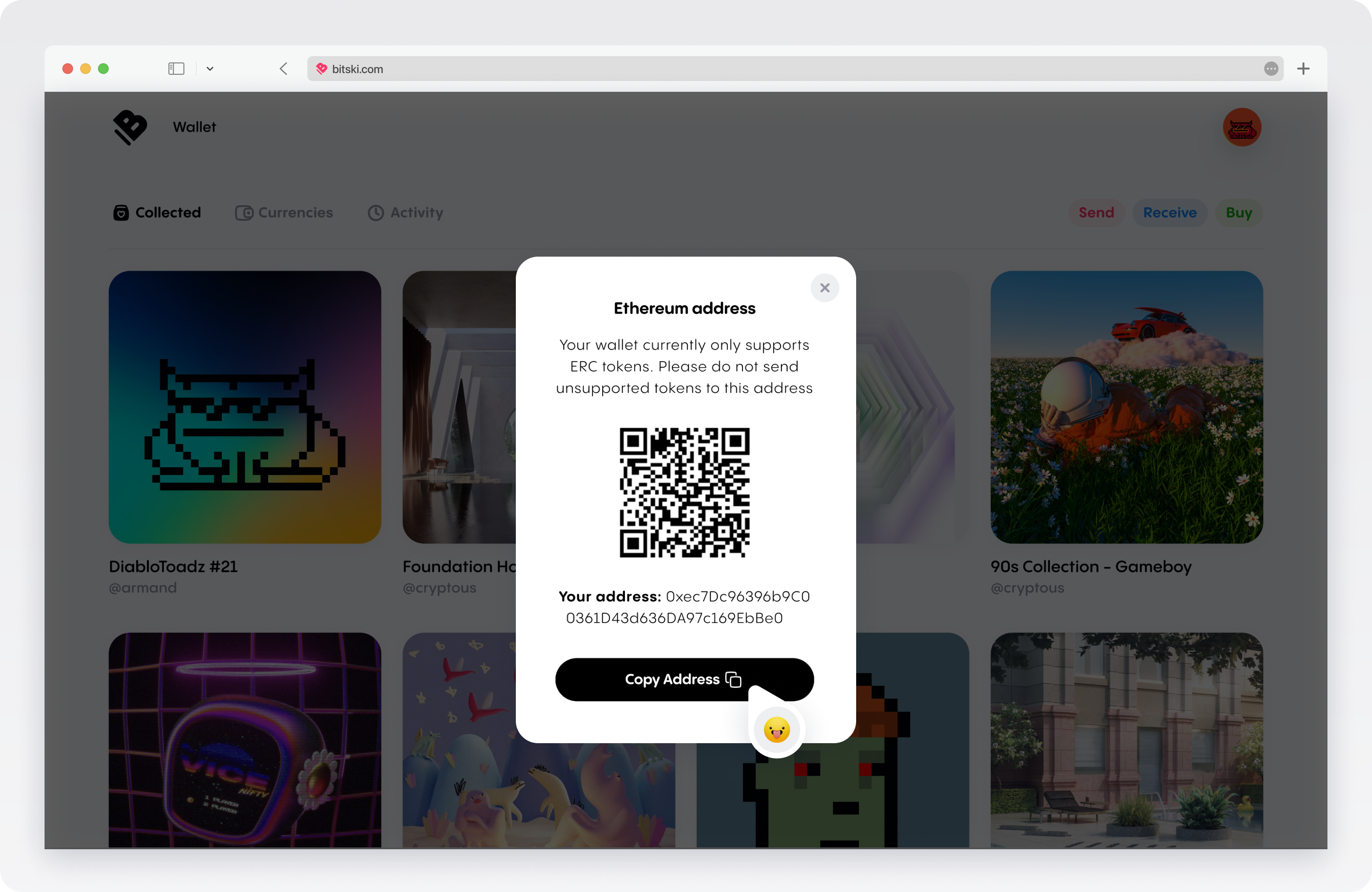 To give feedback about the Bitski Wallet or request new features, please use this link!